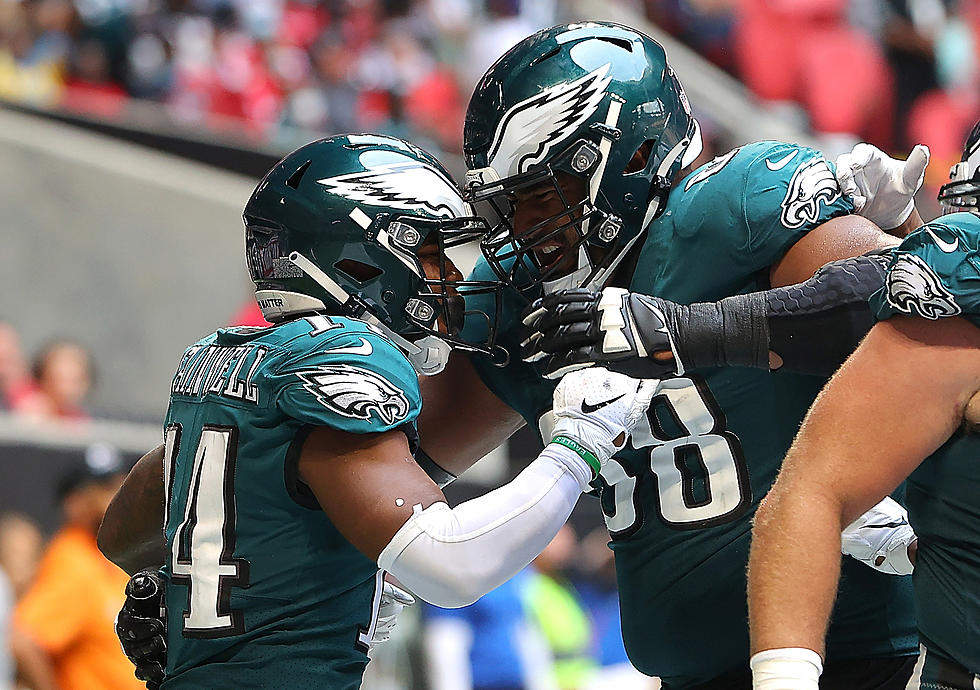 Ring Announcer Michael Buffer Has New Role for Jordan Mailata
Getty Images
The Eagles just locked up left tackle Jordan Mailata with a huge four-year, $64 million contract extension, which includes $40.9 million guaranteed and can reach $80 million in total value with incentives.
The deal make him one of the top seven paid left tackles in football, making on average $16 million per season.
As many people know, Mailata had never played football before the team selected him in the seventh-round of the 2018 NFL draft.  He was an Australian rules football player, who looked like a dominate force on the rugby field.
Entering this season, he had only started only 10 games, but at 6'8", 380 pounds, with freakish athletic ability he dominated during his rugby days.
Boxing ring announcer Michael Buffer wonders why the team doesn't utilize Mailata in another role -- as a William "The refrigerator" Perry running back inside the 5-yard line.
Perry as you might recall was a massive 6'2", 335 pound defensive tackle for the Super Bowl champion Chicago Bears and is still the heaviest player to score a touchdown in the Super Bowl.
Perry, who played two seasons in Philadelphia, scored three career touchdowns with eight carries and five yards.  He also caught one pass for four yards and a score.
I have often said it would be neat to see Mailata as a 6'8", 380 pounds play defensive tackle, wreaking havoc in the middle of the offensive line. I can picture Mailata taking up multiple blockers in the middle of the line, allowing the ends to have one-on-on opportunities all day long.
However after watching Mailata's rugby highlights, using him as a running back on the goal line would be pretty intriguing.  Just hand him the ball and watch him blast through the line for the game winning score -- sign me up!
Top 10 Rushers in Eagles History
More From 600 ESPN El Paso