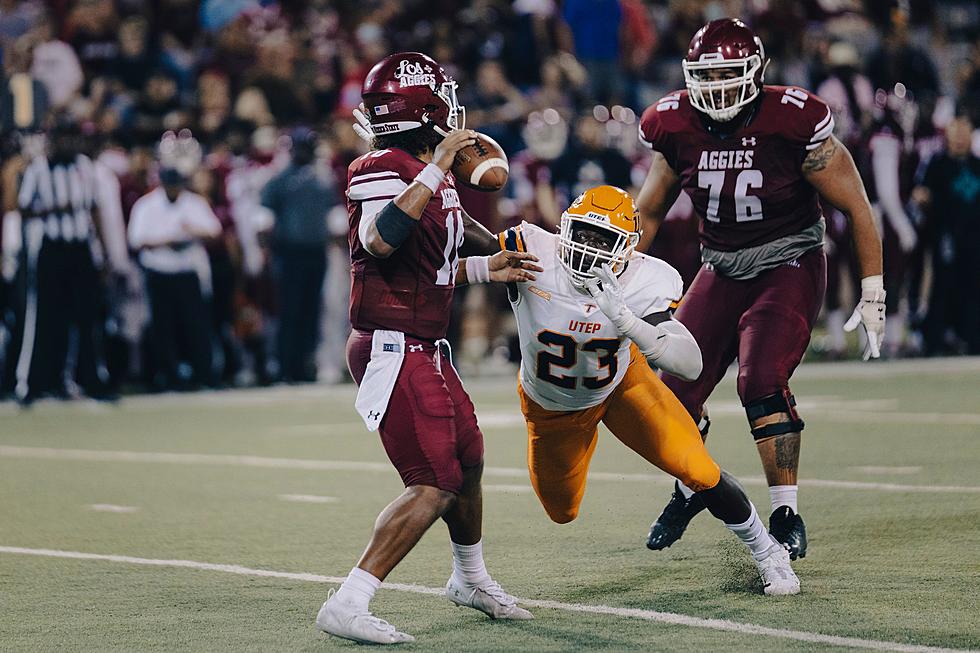 Report: NMSU, UConn & Liberty in Talks with Conference USA
Jorge Salgado
As the conference realignment fiasco continues, Conference USA is now in "negotiations" with New Mexico State, Liberty and UConn to join the league, according to Chris Vannini of The Athletic.
The news comes at the heels of C-USA officially losing Marshall to the Sun Belt as of Friday. As it stands, C-USA has only five members: UTEP, LA Tech, Western Kentucky, Florida International and Middle Tennessee. The Sun Belt is expected to grow to a 14-team league with the additions of Marshall and the expected addition of James Madison.
Conference USA would grow to eight members if NMSU, Liberty and UConn were to join the conference. NM State and Liberty would be C-USA members for all sports, while UConn would be football-only. Sources tell CBS Sports that Sam Houston State (FCS) could also be an addition for the conference.
The addition of NMSU makes a lot of sense for the conference. First off, NMSU is independent for football and is a member of the WAC in other sports as it currently stands.  They are intriguing from a basketball perspective, as they've won five of the last seven WAC men's basketball conference titles. Plus, they are a perfect travel partner alongside UTEP.
UConn left the American Athletic Conference in 2020. They are satisfied with their Big East affiliation for basketball, but football-only could work for C-USA. While controversial due to their administration's political affiliations, Liberty could be an interesting addition because of their facilities and successful football program.
It remains unclear when the changes for conference realignment would start. The AAC swiped Charlotte, FAU, North Texas, Rice, UAB and UTSA from C-USA. This move could take effect as early as 2023, as previously announced. Now that the Sun Belt will add Old Dominion, Southern Miss and Marshall, the conference exodus could be expedited earlier if members can agree on exit fees.
ALSO: Former Minnesota Twins All-Star's Home for Sale - Complete With Brewery
More From 600 ESPN El Paso