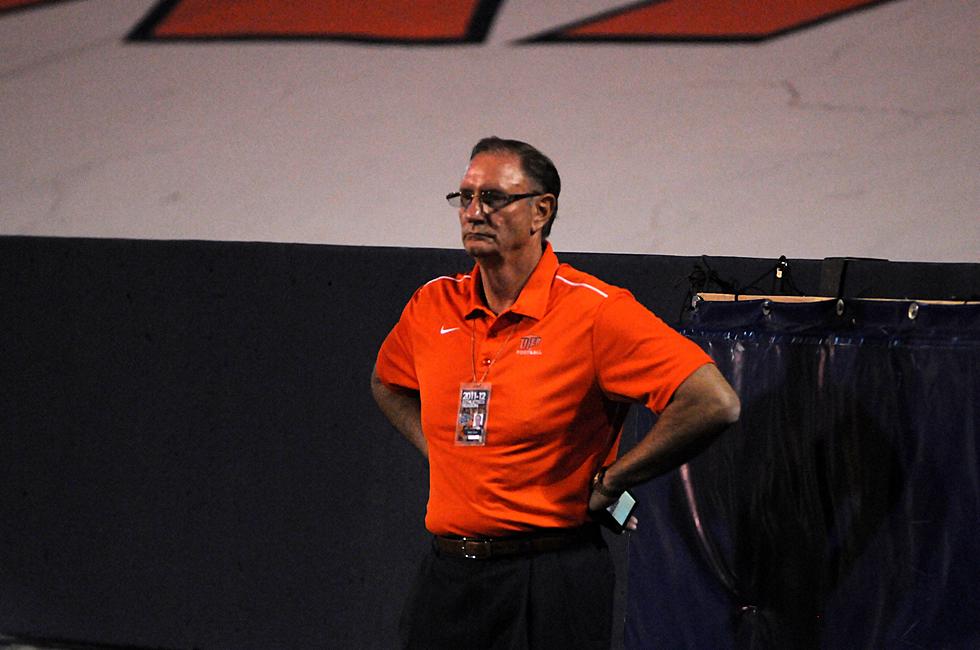 Plenty of Rumors Swirling Around UTEP for AD Search
Steve Kaplowitz.
I love rumors. For a sports radio host, they are the subject of conversation and debate. Sometimes good sports gossip can attract three hours worth of phone calls and endless show material. Although many rumors are simply untrue, some can actually come to fruition. In the case of the UTEP Director of Athletics search, there has been virtually no leaks but plenty of mystery, gossip, and speculation. Here are my favorite rumors from the last month.
Rumor #1: There are no athletic supporters or donors on the search committee.
I heard this from multiple people, but as it turns out, it is simply untrue. There are at least two individuals on the 12-person search committee with ties to athletics. UTEP has not publicly released the names of the search committee, choosing instead to keep them out of the media spotlight.
Rumor #2: Diana Natalicio will not choose the AD because she is retiring soon.
This is interesting, since Dr. Natalicio has given no indication that she is stepping down as President of UTEP. However, some believe that Vice President Richard Adauto will have a larger input in the hiring process. I have reached out to Adauto, but he has not returned my calls and texts.
Rumor #3: Many of the former UTEP athletics staff members are the front runners for the job.
Between Brian Wickstrom, Lisa Campos, Stephanie Rempe, and Jeramiah Dickey, UTEP has some outstanding former athletic department staffers currently in high ranking positions at other universities. However, all of them have most likely not applied for this opening because they do not want to jeopardize their positions with their current employers.
Rumor #4: Bob Stull is privately pushing for Chris Park to get the job.
This rumor has also been spread by multiple sources and it makes sense since Park is the only UTEP athletics official to remain under Stull up to his retirement. However, the longtime Director of Athletics at UTEP has publicly stated that many of his former administrative staff would make a great replacement for him with the Miners.
Rumor #5: UT Rio Grande Valley Athletic Director Chris King is a frontrunner for the UTEP job.
King, the former Associate Athletic Director at Alabama, has been with the Vaqueros' since 2009. However, he does not appear to have much support by members of the search committee. UT Rio Grande Valley also does not have a football program. It will be interesting to see if the Texas Board of Regents try and push King as a finalist for the UTEP job.
There will be plenty of other rumors swirling around the UTEP campus over the next few weeks. Regardless, the Miners should waste no time and secure a new Director of Athletics as soon as possible.
More From 600 ESPN El Paso