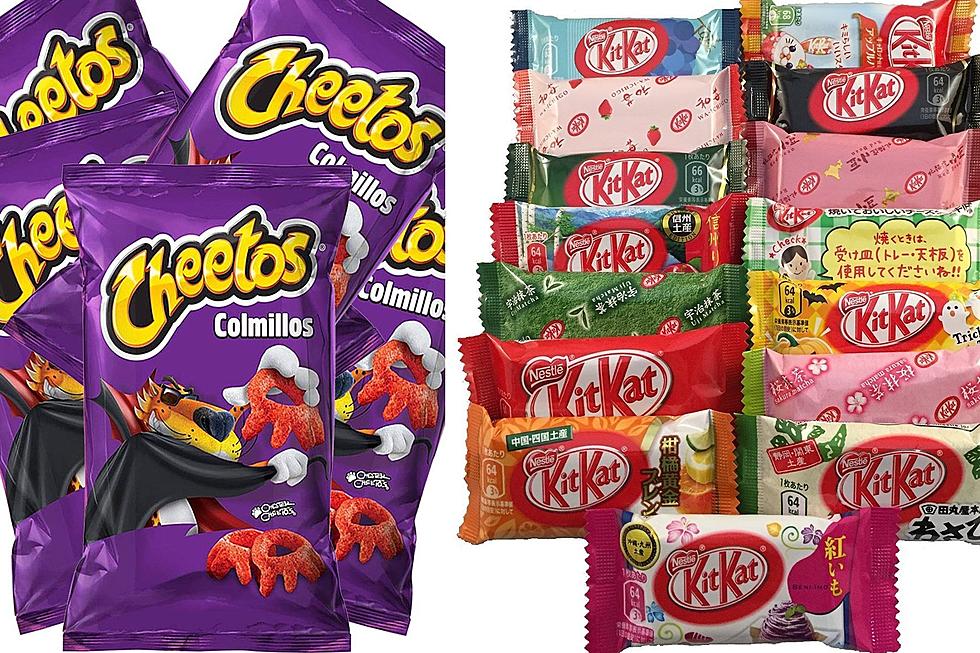 No Need to Travel Far, Here is How to Find Exotic Snacks in El Paso
Amazon
Living on the border we are exposed to snacks that are from Mexico- which is great because Mexican Flamin' Hot Cheetos are delicious, and Mexican Twinkies are called "Submarinos" FYI.
However, there's a whole world of exotic snacks that I've never experienced. We've all heard of the exotic flavors of Kit Kat bars, but I never knew that we could find any here in the Sun City!
Turns out, there's places where you could totally get your fix for the snacks that are from other countries right without having to go too far! Over on Reddit, user @lavishnessoverall901 asked a simple question about some Cheetos that we normally don't see on our side of the border- and has actually gotten some good answers:
These Cheetos are specific to Mexico- so finding some here in El Paso shouldn't be so hard. The comments suggested the following places:
Barron's Superette in the Lower Valley
Vista Market
Food King
El Loco Dulceria on Alameda
La Estrella Meat Market
El Segundo Market in Segundo Barrio
Enter your number to get our free mobile app
El Pasoans also have two other options if they're looking to get their exotic munchies on. Jiggy Market, which is located on the corner of Montana and Lee Street, is where El Pasoans will can also find rare, imported beverages and snacks sourced from all over the globe including the UK, China, Korea, Serbia, and even Germany!
Check out some of their snacks:
Another option is a smoke shop called Herb N' Legend who have shops across the city- they've also recently included exotic snacks to their shop:
So the next time you're in the mood for something different, check out these places and take your taste buds on an adventure!
LOOK: 15 Discontinued McDonald's Menu Items
More From 600 ESPN El Paso