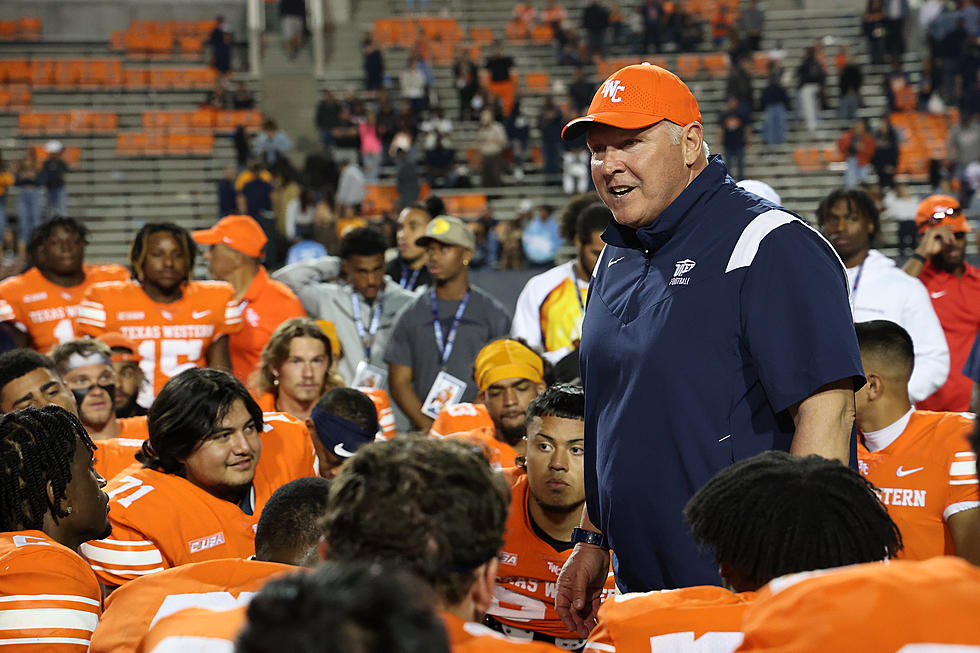 UTEP Builds off of Successful JUCOs With 2022 Early Signing Class
Ruben R Ramirez
If it ain't broke, don't fix it. That is exactly what Dana Dimel accomplished with his early signing class for 2022, going back to his bread and butter; junior college talent. As they boarded a bus for Albuquerque and the PUBG New Mexico Bowl this morning, UTEP announced the signing of eight players today and seven of them are JUCOs along with one true freshman.
When you break down how the 2021 Miners have succeeded on the field, you can attribute much of that to the quality of junior college athletes that made the transition to Division 1. Four starters on offense and another seven on defense are all from junior colleges and another 12 backups are all former JUCO stand outs. While most teams have gambled on the Transfer Portal to grab their experienced players, Coach Dimel chose instead to recruit junior colleges. He knew that the quality of available JUCO talent would be better than ever since most schools concentrated on the portal, and the much of his recruiting classes these last few years have been built that way. Dimel was also a longtime assistant at Kansas State, who also relied on JUCOs as their program exploded under Bill Snyder.
UTEP will be losing senior strong safety Dy'vonne Inyang, so they are replenishing their defensive backfield with three JUCO safeties. They are also adding depth to their defensive line with a pair of additions along with one offensive lineman. They rounded out their class with a JUCO linebacker and high school tight end. Blinn and Kilgore College have produced a ton of talent at UTEP in recent years, so it is no surprise that the Miners went back there to grab a pair of players.
I realize that many local coaches will not be happy with the focus on junior college rather than El Paso high school standouts for this early class. However, UTEP signed offensive lineman Joseph Immediato from Eastwood High in February along with another four preferred walk-ons: Juan Camacho (Bowie HS), Blas Compean (Eastlake HS), William Rodriguez (Austin HS), and Roshuan Thomas (Montwood HS). In 2019, six El Paso high school players were part of the 32 signees in the class. Running back Deion Hankins was part of that class.
The rest of the 2022 class will be announced in February. Judging from the success of his football team this season, there is no reason why Dana Dimel should not have his best recruiting class ever.
UTEP vs. NMSU Battle of I-10 Gallery Recap
These photos were taken Saturday, August 28th, 2021 when UTEP defeated NMSU 30-3 in the annual Battle of I-10 at Aggie Memorial Stadium.
More From 600 ESPN El Paso