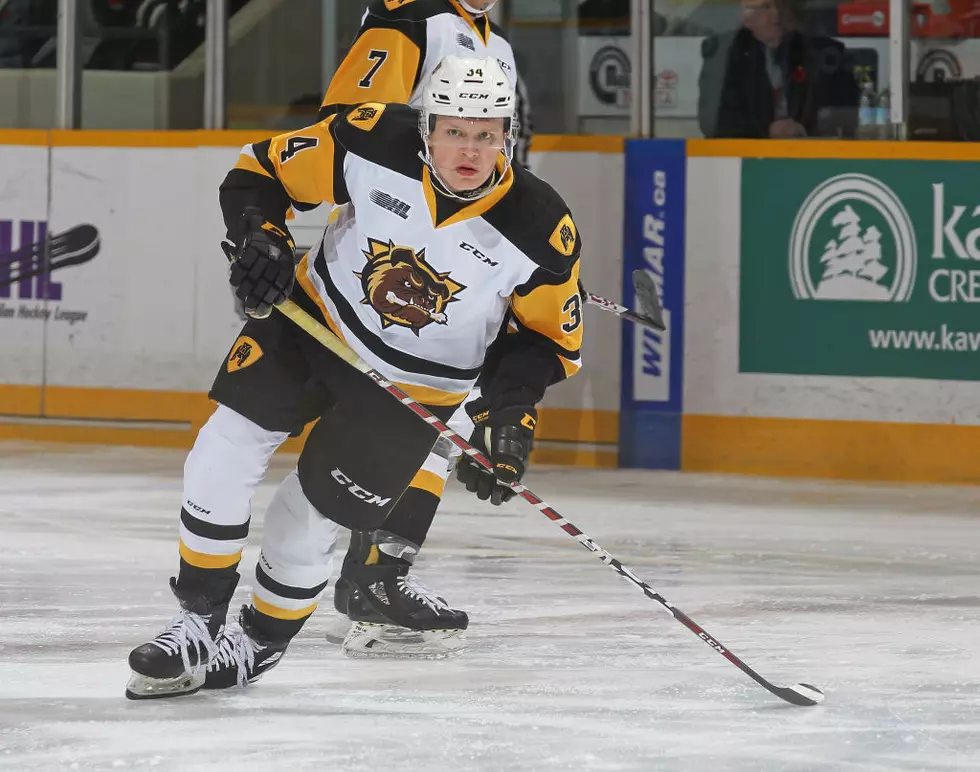 NHL Draft Day 2 Preview: Expect Balance from Flyers in 8 Picks
(Claus Andersen/Getty Images)
On night one of the NHL Draft, the Flyers chose to address defense over some of the potential high-end forwards that were left on the board. It certainly wasn't the most popular move, but it was a need that needed to be addressed and by all accounts, was for a player with a lot of potential that could be one of the best defensemen in the draft.
As for Day 2, Chuck Fletcher already made a winning move to trade down for a player the team wanted and get back into the second round with the 45 overall pick. That puts the Flyers on the board on Day 2 just 14 picks into the day and gives them a chance to still add a great player, more than likely a forward after addressing defense on Friday.
Expect balance from the Flyers, looking to add to the prospect pool at all positions. There will be some forwards and defensemen available for the taking, and we'll see if Fletcher has it in mind to take another goalie to keep the system stocked there too.
Here are a few players left on the board for the second round and middle rounds that could be targets for the Flyers.
Arthur Kaliyev - The Flyers chose Cam York over Cole Caufield, passing twice on the record-breaking scorer in the first round. There is another high-scoring talent out there in Kaliyev, who put up 50 goals and 100 points with Hamilton but fell due to issues with his compete level. He's certainly a project player, but he's got the scoring and hockey smarts to be a success and that could make him a worthy pick in the middle of the second round.
Raphael Lavoie - Lavoie is a big winger with a lot of skill and can score goals like he did in a long playoff run for Halifax. But after being projected as a possible late first-round pick, it's clear that teams felt like they could get better value on Lavoie in the second round. His consistency was the problem most of all. He had a great playoff run, but the rest of the season, he wasn't nearly as much of a standout.
Nils Hoglander - The Swedish winger is not the biggest player, but has already gotten experience at the highest level in the Swedish Elite League. With excellent skill and puck-handling ability, he could bring an edge to the Flyers with his feisty and energetic game. He also is regarded as having some of the best hands in the draft, making very deceptive and skilled plays.
Alex Vlasic - If the Flyers choose to go defenseman again, one of the better ones still available is a teammate of York's on the USNDTP. Vlasic has excellent size at 6'6", but needs to fill out on his 198-pound frame. He's got great hockey sense, is a creative puck mover, skates well. A lot of his game right now needs molding, but he has the potential to be a possible impact defenseman for a team. If he's still on the board as things progress, he's worth taking a chance.
Nicholas Robertson - Robertson is a dynamic player with a lot of highlight-reel plays on both passes and goals that can make him an exciting player to watch. He's got one of the best shots in the draft, makes a lot of head-turning plays and flashy passes and is a solid competitor. He's not much for defensive play right now and his skating isn't the greatest, but as a second-round prospect, he could be a solid middle-six forward down the road.
Bobby Brink - Brink is a skilled player with skill and vision, but the 5'8" size may have really scared people off. His skating is a concern though. He doesn't have that higher gear and seemed to tail off at the end of his season.
Dustin Wolf - If the Flyers are to go goalie, don't be surprised if they look in a familiar place. Dustin Wolf was the successor to Carter Hart in Everett and had a solid season of his own last year. He could come up through the same system with a host of other goalies.
More From 600 ESPN El Paso