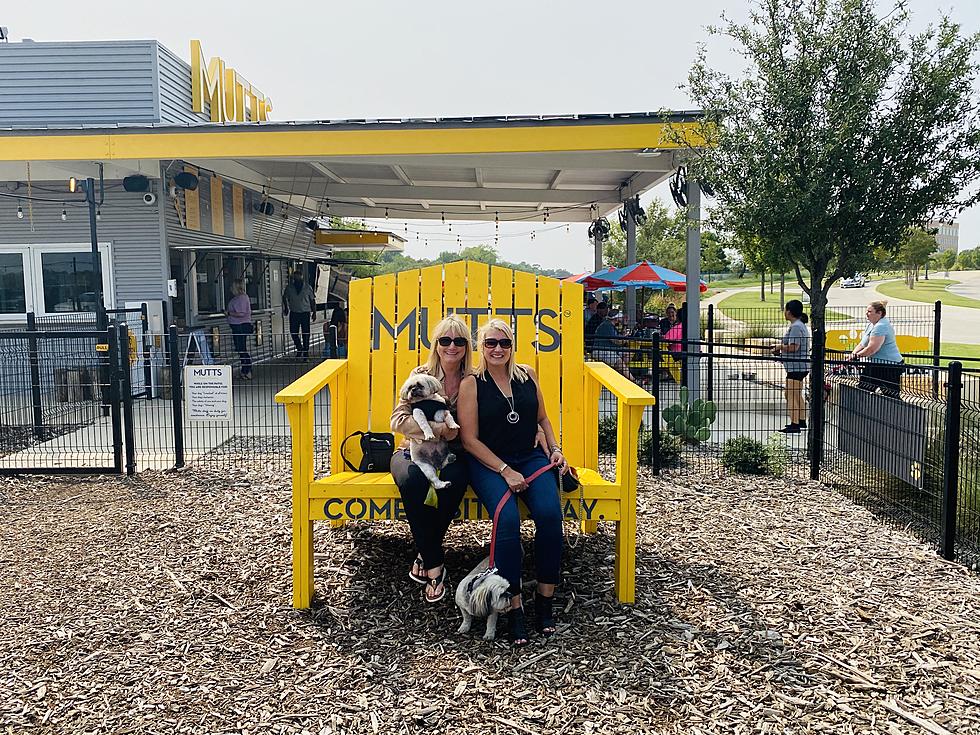 Mother-Daughter Duo One Step Closer To Opening El Paso's First MUTTS Canine Cantina
Courtesy: Barracuda PR
It's happening! It's really happening! I'm talking about the opening of the Dallas-based franchise, MUTTS Canine Cantina, in El Paso's Montecillo area.
You might remember the news of this canine cantina was first announced back in October of 2021. It was originally set to open last year, but sometimes life happens!
Unspecified delays kept the franchise from opening its first El Paso location, but this year it's a different story.
Mother-Daughter duo, April Mendoza and Pamela Mendoza-Anderson, broke ground on the newest location of the national franchise last month. (Girl power! I am here for it!)
MUTTS will be located on what is now an empty lot within the westside El Paso suburb of Montecillo.
"We're getting one step closer to fulfilling our dream of opening an 'eater-tainment' destination for families, friends, and their much-loved dogs," said April. "El Paso/Las Cruces is my heart and my home; the pandemic reminded me of that. I've worked and lived abroad and it's time for me to start my next chapter, right here. And I get to do it with my mom by my side."
What is MUTTS Canine Cantina:
MUTTS is an upscale membership-based dog park that will be a great place for dog owners to enjoy with their four-legged best friend.
It will include a bar and grill, patios where pets can be off-leash, big-screen TVs, pup shower stalls and a space outdoors that is large enough for future pop-up events.
"We will be more than a public dog park and more than a happy hour spot," said April. "This will become a familiar place to relax with family, catch up with friends or work remotely; all while your pup plays with their friends and is watched over by our trusted 'Bark Rangers.' My mom and I wanted to create a place built on that joy and happiness. It's a whole doggy vibe, and it's our vibe."
Annual membership fees will range from $275 to $320 a year. Member benefits include unlimited dog visits to the private, well-maintained park, monitored play by trained staff and access to seasonal events, and discounts. 
Meet the Owners:
April Mendoza and Pamela Mendoza-Anderson are mother and daughter first, but business partners second! 
This business venture has been three years in the making for the mother-daughter duo.
According to a post shared on the restaurant's social media pages, April came back home to El Paso after the pandemic, having spent years in Las Vegas and Dubai in the hospitality industry.
"I decided to get back to my roots and my family and joining the business community here was the answer," wrote April. "My mom, Pamela Mendoza-Anderson is my business partner and together we're thrilled to start a social club and local hangout for fellow dog lovers and foodies like ourselves. We'll share updates over the next several months."
MUTTS Canine Cantina will be located at 460 Vin Rambla Dr., within the westside suburb of Montecillo.
There is no set opening date, but it is expected to open late Summer 2023.
El Paso Animal Services: Unleashed, a Pawcast
More From 600 ESPN El Paso