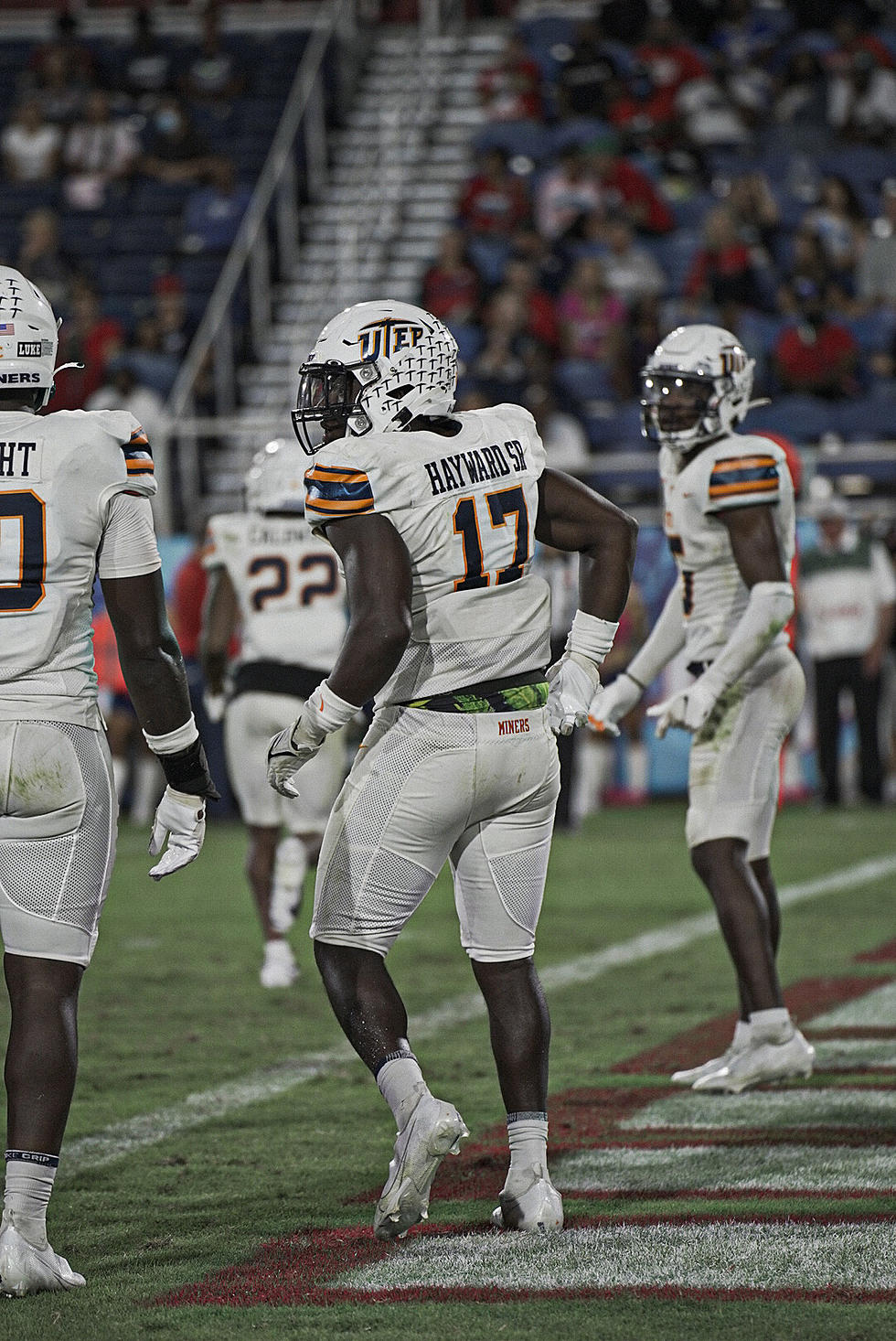 Miners Fall at Florida Atlantic (28-25); Drop to 0-26-1 All-Time in Eastern Time Zone Games
PHOTO CREDIT: Christopher Aguilar
Despite a late-game comeback, UTEP fell to Florida Atlantic (28-25), as the Miners drop to 6-2, 3-1 in C-USA ahead of their home contest against No. 23 UTSA on Saturday, Nov. 6.
The Miners are now 0-26-1 all-time in eastern time zone games. Just brutal.
In the first half, the Miners got started on the scoreboard with a field goal on their opening drive. Florida Atlantic responded with a go-ahead touchdown run by Johnny Ford, which capped off a two-play 55-yard drive. UTEP regained the lead (10-7) in the first half when quarterback Gavin Hardison connected with tight end Trent Thompson for a 27-yard screen play.
However, one of the most significant drives of the game came late in the opening half as FAU marched down the field with ease and scored on a quick, 1:40 drive that went 10 plays, 75-yards down field and ended in a N'Kosi Perry 39-yard touchdown pass on 4th and 1. FAU went into the half with a 14-10 lead.
Out of the half, Hardison's pass went through Justin Garrett's hands and the pass was intercepted. The Owls were able to score on a one-yard rushing score by Perry right after the turnover, extending their lead to 21-10. They scored a touchdown early in the fourth quarter and maintained a 28-10 lead all the way up to the 3:00 mark of the fourth.
Late in the fourth, UTEP was able to score on a five-yard rushing touchdown by Ronald Awatt. They were successful on the two-point conversion, cutting it to a 10-point contest. The Miners were able to successfully recover on an onside kick and they scored on a 49-yard bomb from Hardison to Tyrin Smith. UTEP was down 28-25, with only two timeouts left.
The defense was able to hold FAU, but the offense had the ball with just 36 seconds and needed a field goal to tie the game. UTEP was unable to move the ball and time expired as they fell, 28-25.
Despite out-gaining FAU 454-279 in total offense, the Miners couldn't execute drives and get touchdowns when they needed it. They totaled 12 penalties for a whopping 85 yards.
Hardison had a career-high 321 yards (23-for-46) as a pair of receivers had 100 yards receiving:Tyrin Smith (career-high 114) and Justin Garrett (100). Deion Hankins led the way with 71 rushing yards on 11 carries. Defensively, linebacker Breon Hayward led the way with 14 tackles, one pass breakup and one quarterback hurry.
UTEP is now one game behind UTSA (8-0, 4-0 C-USA) in the West Division Standings. They are tied with UAB in the standings. If the Miners can beat UTSA and UAB, they will have a chance to take the West Division.
ALSO: Former Minnesota Twins All-Star's Home for Sale - Complete With Brewery
More From 600 ESPN El Paso