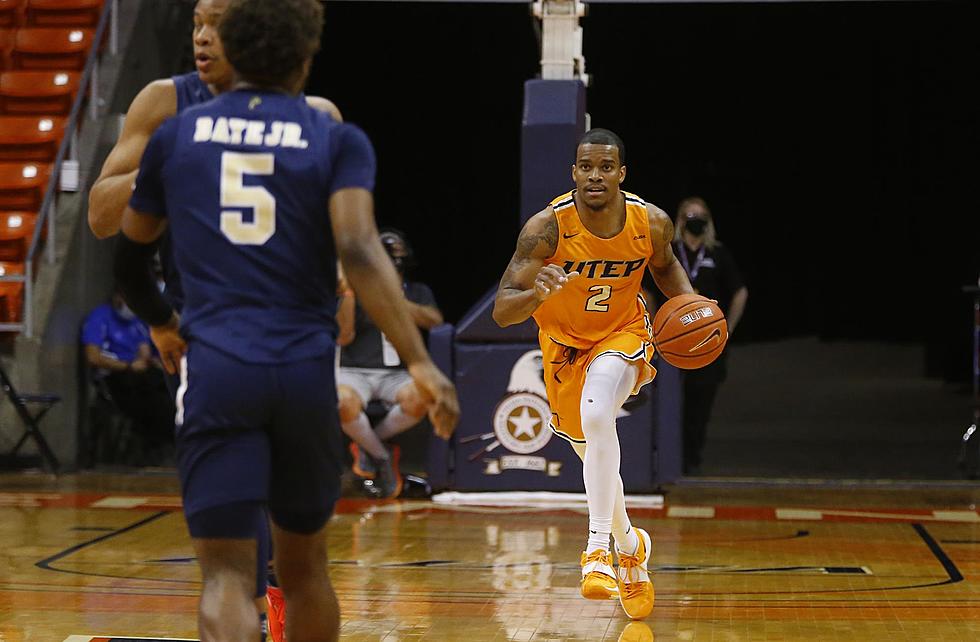 Middle Tennessee Handles UTEP in Final Road Game, 77-59
Ruben Ramirez | UTEP Athletics Photographer
The UTEP men's basketball team fought all weekend but lost steam on Monday.
Middle Tennessee, the top team in C-USA's East Division and unbeaten at home (13-0), got the better of the Miners on Monday in a 77-59 finish. This wrapped up a three-game road swing that the Miners endured over five days and, fortunately for UTEP, they stole two of three.
The Miners finish the year with a 7-6 record on the road (5-4 C-USA).
"Their bench brought some energy," Golding said. "That changed the game.... Little disappointing offensively... Credit [MTSU], they were great tonight. It's been a long road trip. We got 2 of 3. There's a reason they haven't lost here."
In the first half, the Miners shot out to a 13-7 lead through the first five minutes. They were sparked by early scoring from Souley Boum. However, the Miners quickly cooled off as Middle Tennessee stormed in on a 14-2 run over the next five minutes to take the lead, 21-15. The Blue Raiders built on their lead with three separate runs of seven points or more, ending the half with a significant 43-30 lead.
Out of halftime, the Miners were ignited by a 7-2 start, thanks to buckets from Tydus Verhoven and a 3-pointer from Jamari Sibley. The Blue Raiders built on their lead in the second half and distanced themselves from the Miners, never trailing throughout the second period.
Boum led all scorers with 24 points, nine rebounds and three steals. Tydus Verhoeven and Emmanuel White scored eight points each, while no other visiting player scored in double digits.
Middle Tennessee saw three players enter double figures in Donovan Sims (17), Josh Jefferson (14) and Camryn Weston (12). They displayed a balanced scoring performance and scored 26 points off the bench and 26 points in the paint.
Up next: UTEP will host another league-leader in UAB on Saturday, Feb. 26. Tip-off is set for 7 p.m. on Saturday with coverage starting at 6:30 on 600 ESPN El Paso.
30 famous people you might not know were college athletes
Stacker
dug deep to find 30 celebrities who were previously college athletes. There are musicians, politicians, actors, writers, and reality TV stars. For some, an athletic career was a real, promising possibility that ultimately faded away due to injury or an alternate calling. Others scrapped their way onto a team and simply played for fun and the love of the sport. Read on to find out if your favorite actor, singer, or politician once sported a university jersey.
More From 600 ESPN El Paso