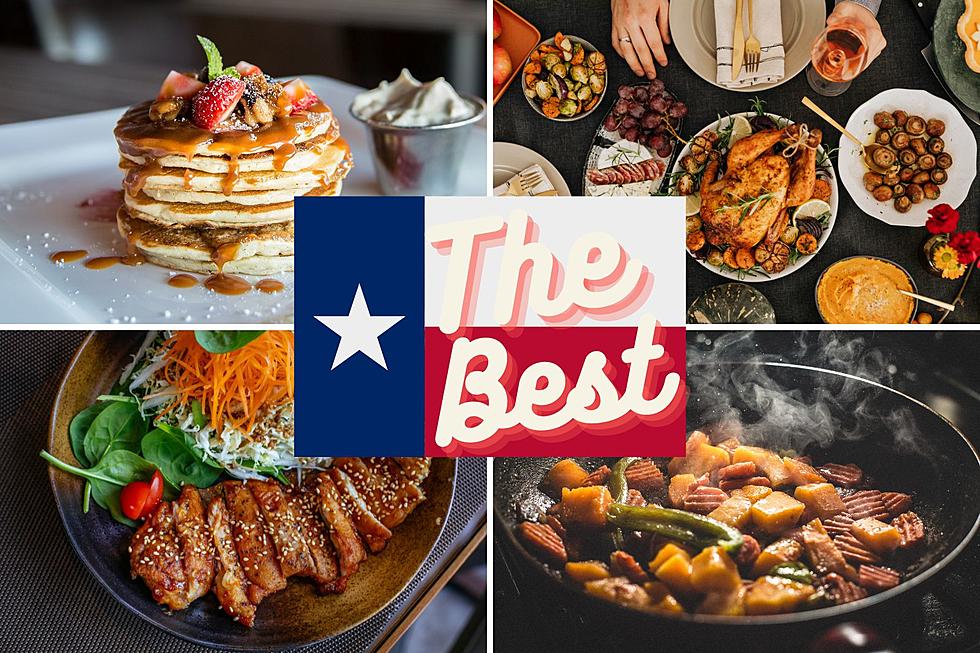 The 4 Texas Restaurants That Made NY Times Top 50 Best In U.S. List
Canva
Congratulations Go Out To 4 Restaurants Located In Austin and Houston, TX That Have Landed On A Prestigious List!
You already know there's tons of amazing places to grab grub in Texas from the swanky high end eateries to gas station hole in the walls.
That's why I'm not mad at this recent list from the New York Times that came out showcasing 50 restaurants that they are "excited" about right now and several Texas eateries got shown some major love in their article.
Let's Take A Look At Who Made The List..
While I don't know what "criteria" it took for these places to make the list, one thing is for sure, each have their own unique dishes that make them stand out from the rest and I know that I'll be looking these places up the next time I'm in Austin or Houston.
ESTE - AUSTIN
Este in East Austin already made Bon Apetit's "Best New Restaurants Of 2023" list as well thanks to chef-partner Fermín Nuñez and co-owner Sam Hellman-Mass. Just-made tortillas are every bit as good here, but seafood dishes inspired by the Mexican coast are the main event.
---
Wee's Cozy Kitchen - Austin
This gas station stop is described as a "delight". The menu is a mix of fried rice, curry laksa, tofu dishes, vegetarian or Tex-Mex egg rolls and if you want something "regular" they have a cheeseburger and fries.
We all know that some gas stations have the best food spots in them.
---
El Hidalguense Restaurant - Houston
What makes this list kind of legit to ME is that they went to places that don't look like much but serve amazing food. As the name suggests, food from the Mexican state of Hidalgo is served at this Spring Branch neighborhood restaurant in Houston.
Safe to say business is BOOMING now that word is out.

---
Gatlin's Fins & Feathers - Houston
The Gatlin family is well-known for barbecue in Houston, but their newest restaurant specializes in chicken and seafood. Its recommended that you try the biscuits, the barbecue shrimp, the crispy fried catfish, and the cobbler.
7 East Texas in East Texas That Guy Fieri Needs to Visit
The television personality known for making and eating delicious foods would truly enjoy visiting these 7 restaurants in East Texas.
Photos of the #1 waterfront RV Campground in the U.S.
Camp Fimfo in the Texas Hill Country was recently named the #1 waterfront campground in the country.
Texas has 12 Weird Laws for Buying and Selling Liquor in the State
There are many who love to enjoy a drink that is made with a liquor of some kind. Thing is, in Texas, it can be somewhat inconvenient to do that. Inside are some weird laws for buying and selling liquor in Texas.