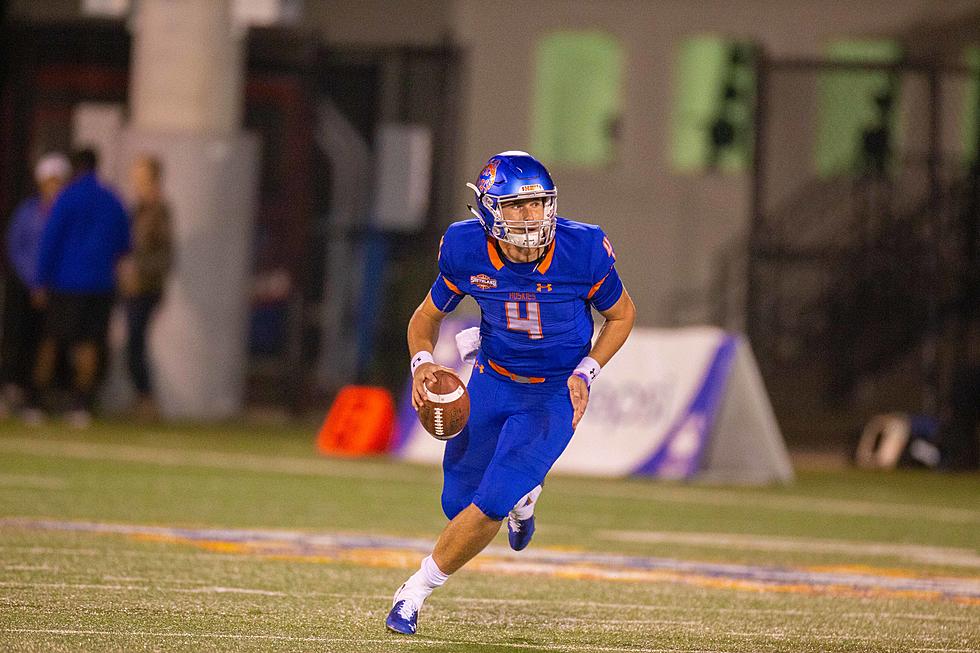 Houston Baptist Will Test UTEP's New Secondary
©Juan DeLeon Studio
On the surface, a team who has won just twice in FCS over the last two seasons should be just what the doctor ordered for the UTEP football team. However, Houston Baptist will not be as easy a test for the Miners as their record suggests.
The Huskies' football program was started just seven years ago and the team plays in the Southland Conference. Head Coach Vic Shealy has taken his lumps in recent seasons, while he continues to build the program with high school talent rather than the juco or transfer route.
Many of the Houston Baptist's top offensive players return in 2019, led by junior quarterback Bailey Zappe. Last season, he threw for 2,812 yards with 28 touchdowns and 13 interceptions. Zappe's top target Jerreth Sterns is back to build on his solid start. As a freshman, Sterns led the team with 68 catches for 684 yards and four touchdowns. Seniors Corey Cisneros and Terry Tillmon also were among the team's top receivers in 2018. If there was one major weakness in the Huskies offense, it was pass protection. Zappe was sacked 44 times in conference games, leading Coach Shealy to shore up his offensive line this offseason. A trio of juco offensive linemen were brought in to help protect Zappe and open up holes for the running game. Like many college programs, Houston Baptist ran a pair of backs who both return for their junior season. Dreshawn Minnieweather (83 carries, 528 yards, 5 TDs) and Ladarius Dickens (100 carries, 497 yards, 1 TD) should benefit from a more experienced O-Line. Keep an eye on sophomore Ean Beek, who has jumped ahead of Dickens on the depth chart.
Defensively, Houston Baptist allowed the third highest points in FCS and they ranked near last in every category. Three of their top four defensive backs were either freshmen or sophomores, along with five of their top ten tacklers. Senior defensive end Andre Walker returns, and he led the team with five sacks last season. Junior linebacker Caleb Johnson was second on the team in tackles with 102 and he also picked up three sacks. Sophomore linebacker Brennan Young also returns, and he was seventh on the team in tackles and second with 4.5 sacks.
Houston Baptist is a young football team and they will be much better than their 2017 or 2018 record suggests. Zappe and Sterns will test UTEP's new secondary, especially with pass-happy Texas Tech on deck next week in Lubbock. However, they are still a rebuilding FCS program and the Miners should be able to start their 2019 regular season with a win this Saturday night at the Sun Bowl. It just might not be as easy as some people expect it to be.
More From 600 ESPN El Paso