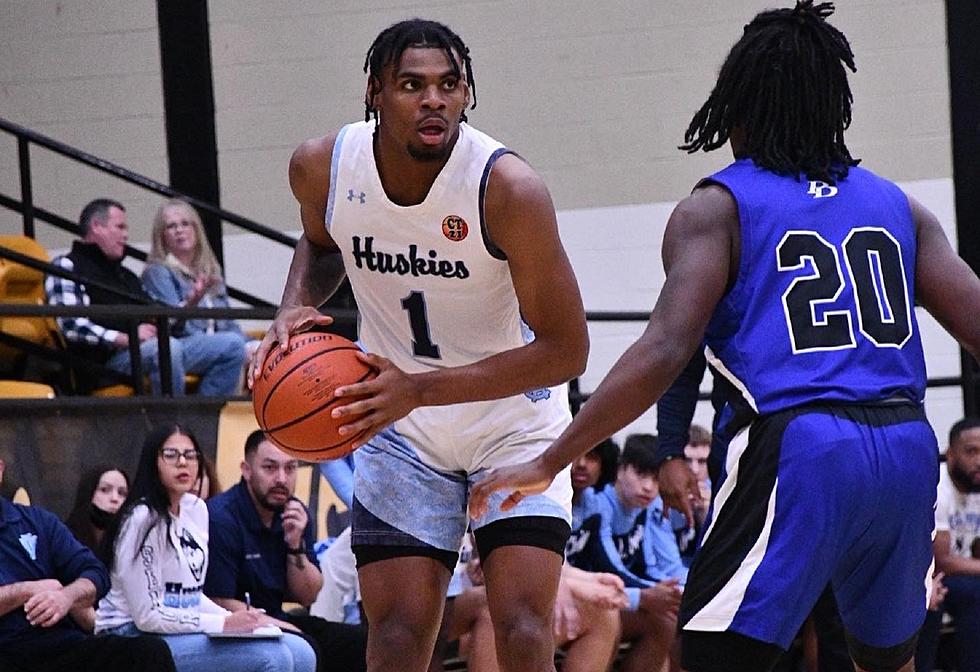 Here Is How to Vote KJ Lewis for Mr. Texas Basketball
Ace Acosta and epsportsnetwork
As KJ Lewis and Chapin High School prepares for their regional semifinals state playoff game against Mansfield Timberview tomorrow evening, Huskies junior KJ Lewis is a finalist for a prestigious honor. Dave Campbell's Texas Basketball has narrowed down their list for Mr. Texas Basketball Player of the Year to 10, including Lewis. Voting is happening now, on the Dave Campbell's website.
The other nine finalists include: guard Trey Blackmore, San Antonio Cole High School, power forward Zuby Ejiofor, Garland High School, guard Rylan Griffen, Richardson High School, guard PJ Haggerty, Crosby High School, guard Brendan Hausen, Amarillo High School, guard William Luther, Texline High School, guard Arterio Morris, Dallas Kimball High School, guard Cason Wallace, Richardson High School, and guard Wesley Yates III, Beaumont United High School.
Lewis is in terrific company, since many of the other Mr. Basketball Finalists are among the best recruits in the country. Wallace is currently ranked as the #8 prospect in the Class of 2022 by 247 Sports and he committed to Kentucky. Morris is #19 in 2022 and is headed to Texas, while Ejiofor is #46 in the Class of 2022 and on his way to Kansas.
Yates leads the way in the Class of 2023, as 247 Sports currently has him as the 33rd best prospect in the country. KJ is ranked #65 in the Class of 2023, but his ranking fell from #28 during the high school basketball season in El Paso. Once the state playoffs come to an end, he will go back on the AAU circuit and play in the country's biggest showcase events. That is how he skyrocketed up the rankings a few years ago.
El Pasoans should vote as often as they can for Lewis because Mr. Texas Basketball is the biggest honor that a high school player can earn. It would also be a tremendous honor for the city of El Paso, since no local high school basketball player has ever been awarded Mr. Texas Basketball before.
LOOK: Biggest underdog victories in March Madness
Every spring, legions of sports fans turn their attention to college basketball when
March Madness
takes the national spotlight. Using aggregated Associated Press data, BestOdds has come up with 10 of the biggest—and most unlikely—underdog wins in March Madness history.
More From 600 ESPN El Paso