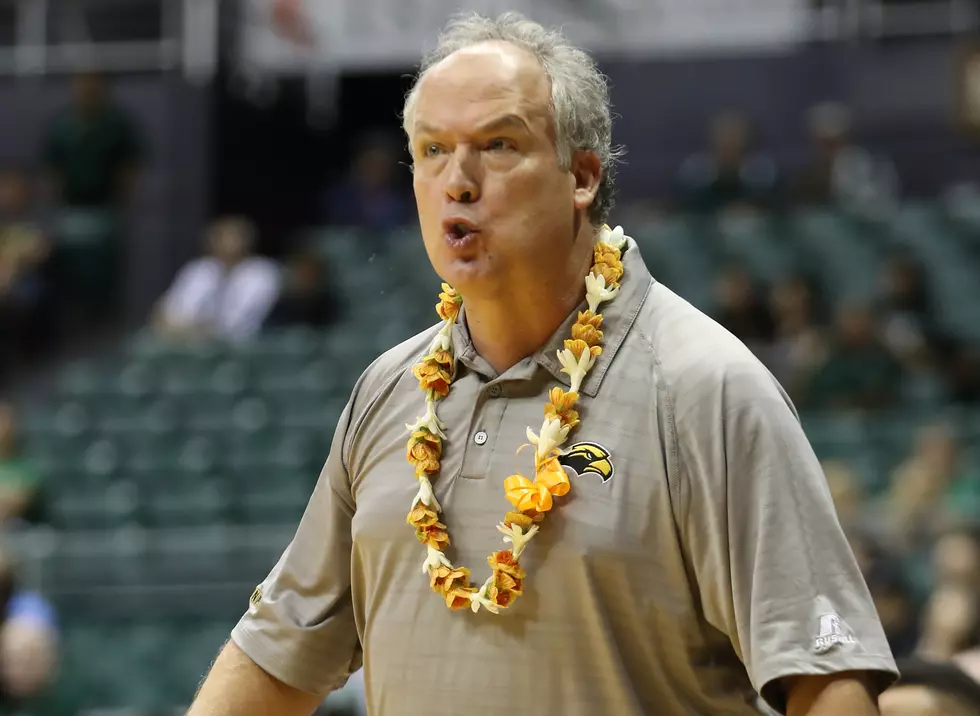 Former UTEP Head Coach Doc Sadler Resigns at Southern Miss
Getty Images
In a somewhat surprising move today, Doc Sadler resigned as head coach of Southern Miss. The former UTEP head coach spent five seasons in Hattiesburg and the Golden Eagles improved every season, including a 20-13 record in 2018-19. Southern Miss has appeared in back to back semifinals appearances in C-USA with Sadler at the helm.
"I'd like to thank the administration, fans, and especially the players for sticking with us through difficult times but also in the fun times," Sadler said in the official school release. "As a coach, one of the things that I always try to do is prepare my players for life and hopefully I have lived by that example. With the support of my family, I've decided it's time for me to take a step back from being a head coach. I feel very comfortable doing that as I know that I am leaving this program in a good position. After 16 years as a college head coach, it's time to evaluate what's next for me. With a new athletic director in place and a talented young team I feel that the best days are ahead for Southern Miss basketball."
Interestingly enough, Sadler could resurface at Nebraska, but this time as an assistant coach to Fred Hoiberg. Doc left UTEP in 2006 for Lincoln and he spent six seasons as head coach of the Huskers.
Former Miners star forward Omar Thomas has spent the last two seasons as Director of Basketball Operations for Sadler. The two reunited after a pair of seasons at UTEP. Sadler recruited Thomas from Panola Junior College.
More From 600 ESPN El Paso