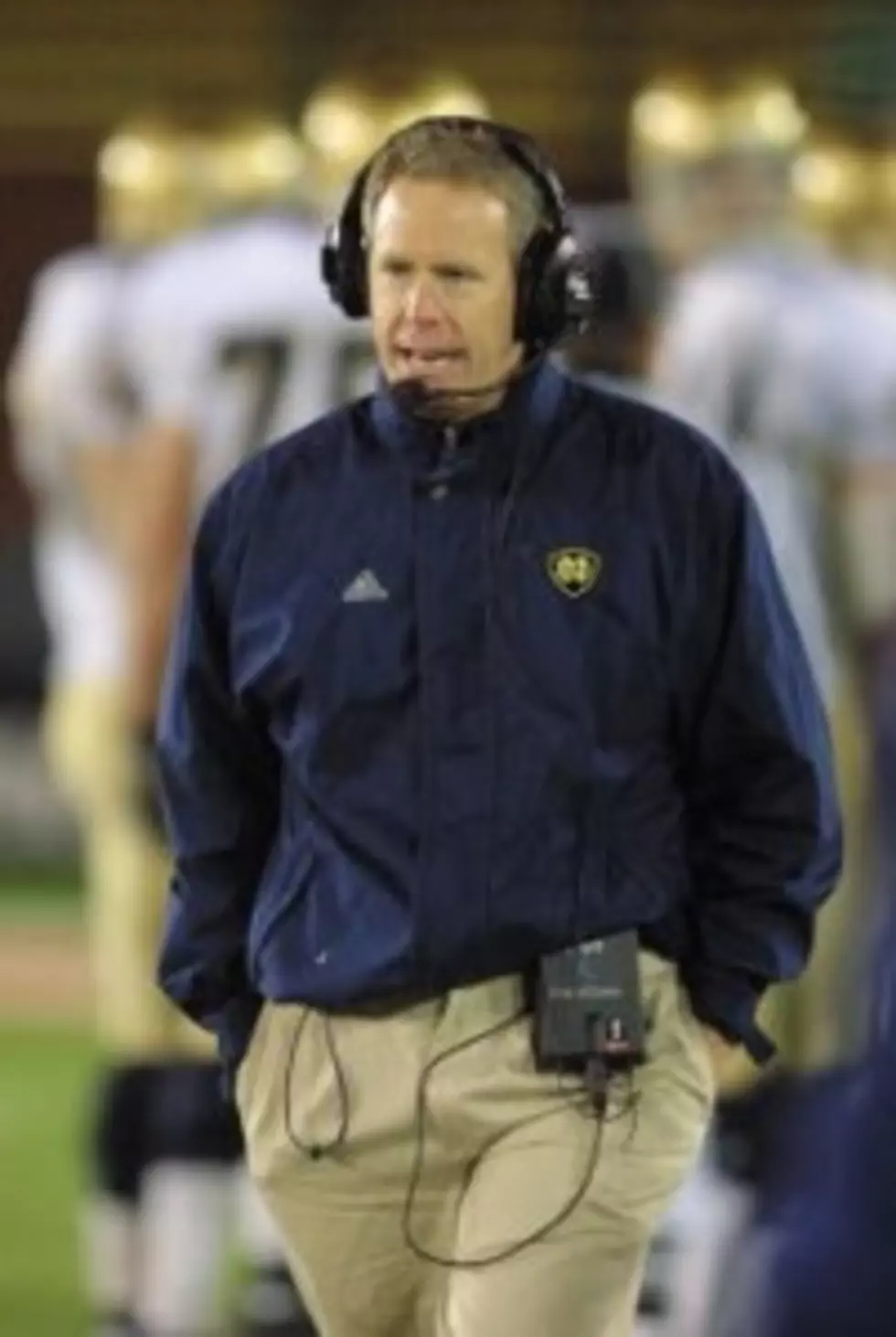 Former Notre Dame Football Coach Bob Davie Hired to Lead UNM
The Univeristy of New Mexico tried the young, hungry assistant route with Mike Locksley.  In two and a half seasons that yielded two wins.  This time around they are hoping a big name can revitalize the football program the way Mike Price did at UTEP.
Today the Lobos named former Notre Dame head coach Bob Davie their next head football coach.  The national perception may be that Davie is more of a name than an accomplished coach.  On closer examination, Davie's tenure at Notre Dame is better than people may remember.
Davie finished with a record of 35-25 in his five seasons in South Bend.  Davie's Fighting Irish teams did go 0-3 in bowl games including an embarrassing 41-9 loss to Oregon State in the 2001 Fiesta Bowl.  Despite the lack of post season success, Davie's Irish teams were always solid on defense and competitive.
Bob Davie may ultimately prove to be a better defensive coordinator than head coach, but after the Locksley era Lobo fans are probably thrilled to have a former Notre Dame coach in town.