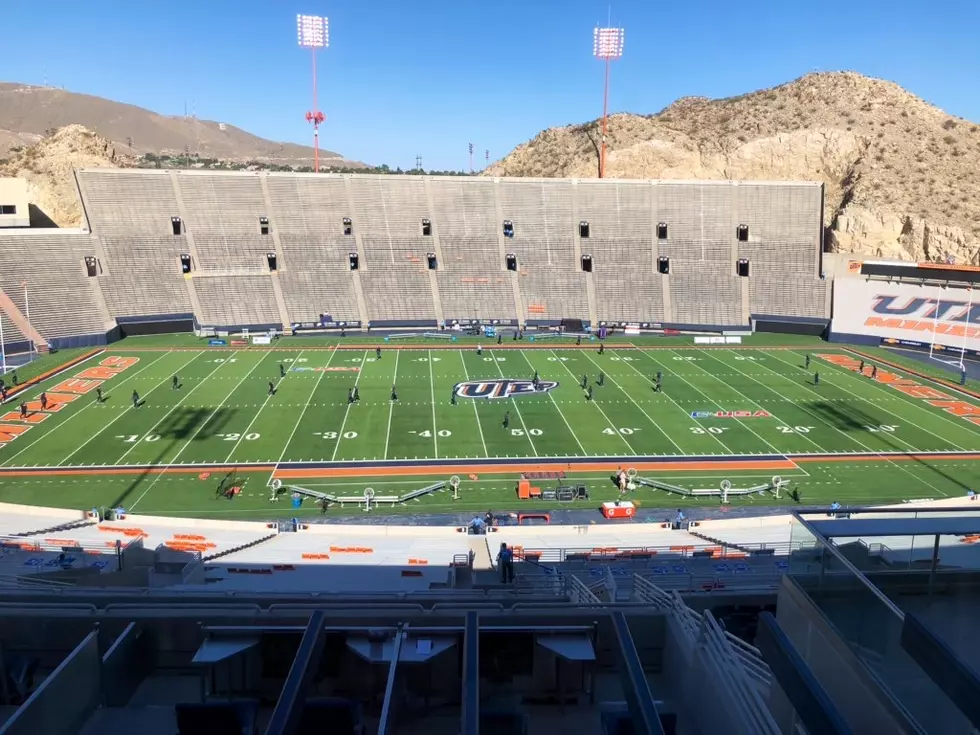 Florida International Elects to Cancel Matchup Against UTEP Due to Lack of Healthy Players
UTEP Athletics.
Citing the lack of healthy scholarship football players, Florida International elected to cancel their matchup Saturday against UTEP.
The Miners haven't had a single positive case of COVID-19 among their football team during this season.
This is the second straight week of rescheduling for UTEP football and it's the Miners' third straight home game that has been postponed or canceled. UTEP was supposed to play Southern Miss on Oct. 17 but similarly, the Golden Eagles couldn't field a team to play the Miners. North Texas chose to postpone last week's game due to the rising cases of COVID-19 in El Paso, though they gave UTEP the option to host the game in Denton.
"We look forward to welcoming the Golden Panthers to Sun Bowl Stadium sometime in the future," UTEP President Heather Wilson said in a release.
"We knew entering into this most uncertain season that there was a possibility of some games being postponed or cancelled," wrote Athletic Director Jim Senter in a release. "We've gone through a rough stretch, but are hopeful that we'll come out of it strong and be able to get some games in over the next month.  I continue to applaud our coaches, student-athletes and staff, including our Sports Medicine department, for doing everything they can to put our team in a position to play each and every week."
"We are disappointed that we won't be able to play this weekend, but we will continue working hard and look forward to our next game versus UTSA!" Dana Dimel said in a release.
Florida International also postponed their matchup last week against Marshall, citing positive COVID-19 cases internally.
"In an abundance of caution, due to the number of healthy scholarship football student-athletes available for this game, and to ensure a sufficient number moving forward, we regret to announce that we will not be playing the football game this weekend," FIU said in a statement on Tuesday.
The Miners are scheduled to play UTSA next Saturday, Nov. 14, in what would be their first game since their road loss to Charlotte on Oct. 24. Their matchup against the Roadrunners will be UTEP's fourth consecutive road game.
UTEP (3-3) hasn't played at the Sun Bowl since Abilene Christian on Saturday, Sept. 19. Their next home game is scheduled for Saturday, Nov. 21 against UAB.
There is no telling if this game will be rescheduled, but it looks unlikely. Conference USA left two open weekends in December (Dec. 5 & Dec. 12) for possible rescheduling dates. Since the Miners need to reschedule games against Southern Miss and North Texas—both C-USA West Division opponents—that leaves the two available weekends without much flexibility. C-USA suggested it will prioritize rescheduling games that have championship implications, along with inter-division games. FIU competes in the C-USA East Division and has only played three games this year due to COVID-19 complications.
More From 600 ESPN El Paso