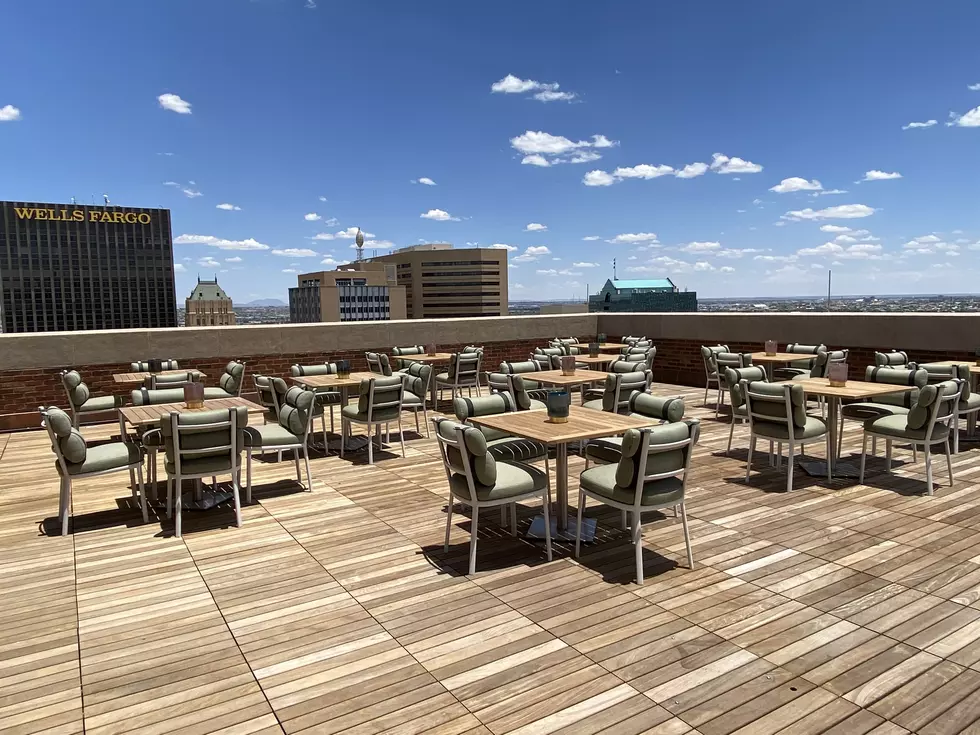 Elizabeth Taylor's Former Plaza Hotel Penthouse Turned Into Rooftop Bar
Photo by Alex Chavez
Elizabeth Taylor's former Plaza Hotel penthouse has been converted into La Perla, a new rooftop bar and restaurant in downtown El Paso.
The newly renovated Plaza Hotel Pioneer Park is opening La Perla this weekend – the new rooftop bar & restaurant was the former penthouse where Hollywood legend Elizabeth Taylor once lived.
The 106 plus year-old landmark hotel is steeped in history and was originally the Sheldon Hotel, erected back in 1884 before it burned down in 1929. The hotel actually served as the unofficial headquarters for participants of the Mexican Revolution on both sides of the border between 1910 and the 1920s.
The high-rise hotel also drew in many celebrities such as Hollywood star Elizabeth Taylor who once lived in its storied penthouse. Taylor was once married to Conrad Hilton's son, Nicky, and became her living space during the filming of the 1956 blockbuster movie Giant.
Located on the 17th floor, La Perla, now considered the crowning jewel of the Plaza Hotel was reimagined as an exclusive rooftop bar and restaurant offering panoramic views, vintage cocktails, and fresh seafood dishes to hotel guests.
The newly renovated historic boutique hotel features 350 rooms, a spa, cigar lounge, restaurant, over 7,000 square feet of event space, historic memorabilia, and world-class amenities. The iconic hotel centered in the heart of downtown El Paso features an Art Deco design, brick-and-concrete facade, and a Spanish-tiled pyramidal crown at its peak that leads to the most spectacular views of the city from the 17th floor of La Perla.
To commemorate this historical moment, the Plaza Hotel Pioneer Park is inviting El Pasoans to enter to win an unforgettable three-night stay at the luxury hotel which includes:
A three-night stay in a Landmark Suite
$250 credit to enjoy at Ambar Restaurante and La Perla
A welcome amenity and a commemorative tote bag
The deadline to enter is at 12:00 a.m. EDT October 30, 2020
Almost 90 years later, the spirit of the legendary hotel has been brought back to life for all of El Paso and the world to experience.
More From 600 ESPN El Paso