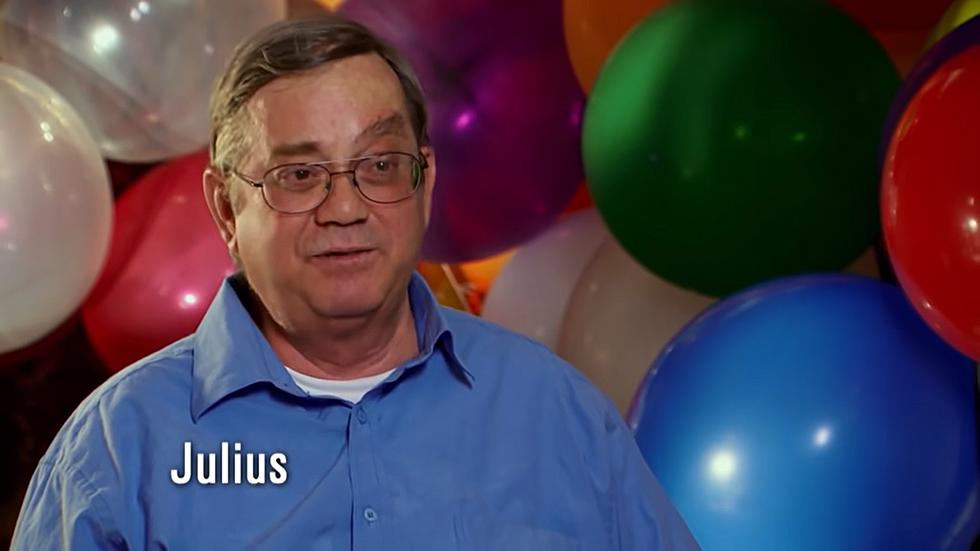 Texas Man's Sexual Attraction to Balloons is Still Mind-Blowing
tlcuk via YouTube
If you remember watching My Strange Addiction on TLC back in 2013, you might remember hearing about a man named Julius who loved balloons. And I do mean... REALLY loved balloons. Anyone who's seen it, and lives in El Paso, will recognize him as a fellow El Pasoan. Over a decade later, people are STILL talking about him and his love for balloons.
In case you don't know about the El Paso balloon man, here's some background
While they never showed his last name on the show, we simply know him as Julius on his appearance on the show, March 13, 2013. Those who remember seeing the show will remember Julius having a very..."special" relationship with balloons, filling his entire house with them. His wife & family were shocked by it but they eventually accepted it. The clip was uploaded onto TLC UK's YouTube channel in 2019 & the clip currently has over 4 million views.
10 years, people are still talking about him
Julius's story is still talked about on so many outlets online. Everywhere from The Sun to the Daily Mail, his story is still shared for people to hear about. Even huge YouTubers like Jacksepticeye, Kallmekris, mrnigelng, even PewDiePie would even react to the video; letting even more people know about Julius's story. While they would make jokes about his...love, they all agree that as long as he's happy & isn't hurting anyone, that's ok.
Where is Julius today?
Well considering he was 62 at the time of the original video, he's at least in his 70s now. But it's hard to find him online; no social media account is easy to find so...we're not sure. But we do hope that he & his family are proud of his appearance on tv. While some people might find his love of the big red air ball weird, we're happy that he got to share his love to the world.
40 Great Songs El Pasoans Love Because of a TV Show or Movie
More From 600 ESPN El Paso