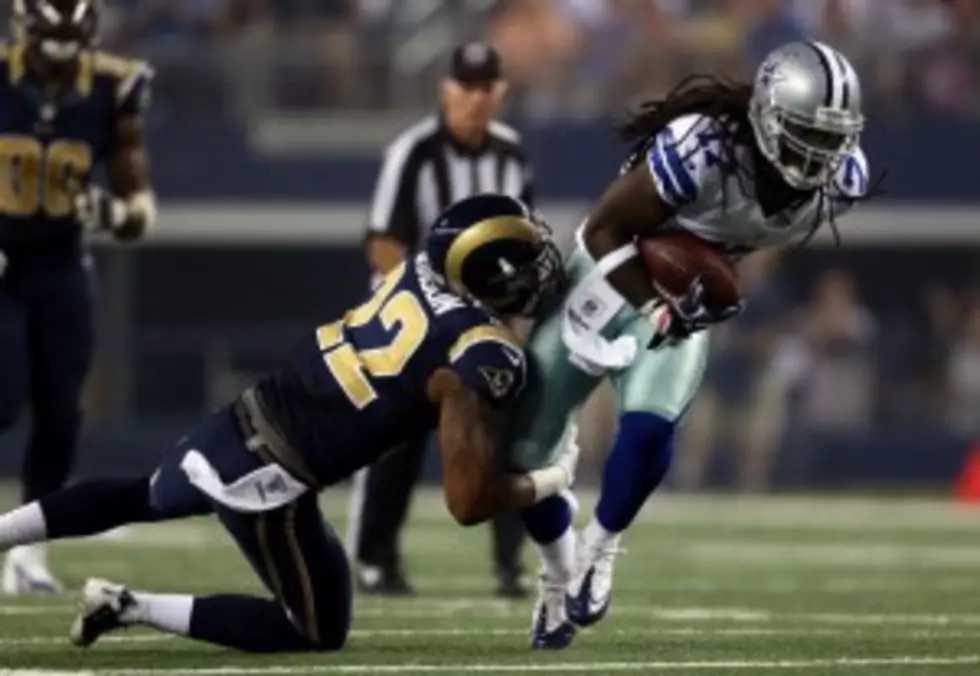 Cowboys vs Rams – August 25, 2012 Replay
ARLINGTON, Texas -- Tony Romo didn't need much time or his top three pass-catchers to show he's ready for the regular season.
Playing only a quarter in what was supposed to be his most extensive action of the preseason, Romo threw for 198 yards with two long touchdowns to Dwayne Harris, who got behind defenders and went through them to score in the Dallas Cowboys' 20-19 victory over the St. Louis Rams on Saturday night.
If you missed any of the action on 600 ESPN El Paso, don't worry, we have the recap of what happened, a video recap and pictures from the game, and a preview for Wednesday's home game against the Dolphins.
ARLINGTON, Texas -- Tony Romo didn't need much time or his top three pass-catchers to show he's ready for the regular season.

Playing only a quarter in what was supposed to be his most extensive action of the preseason, Romo threw for 198 yards with two long touchdowns to Dwayne Harris, who got behind defenders and went through them to score in the Dallas Cowboys' 20-19 victory over the St. Louis Rams on Saturday night.

"Tony is an outstanding player and he's done it with a lot of different kinds of guys," coach Jason Garrett said. "It's nice to see him play well and play in a good rhythm with the younger guys."

Even with a preseason game left to play, Dallas (2-1) is already starting to turn its attention to the regular-season opener Sept. 5 at the defending Super Bowl champion Giants. Romo isn't expecting to play at home against Miami on Wednesday night, a week before that game in New York. via ESPN.com
 Click here for the Dallas Cowboys Report and game recap with Kristi Scales
More From 600 ESPN El Paso