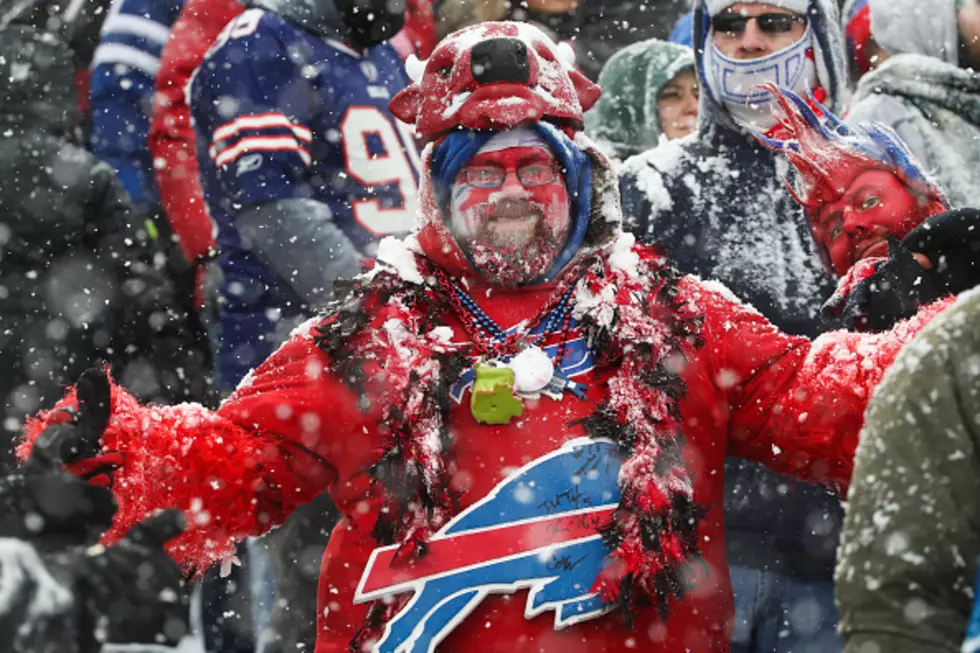 Dolphins Blast A/C, Try To Simulate Weather In Buffalo..Seriously
Getty Images
There is no question that Miami Dolphins head coach, Mike McDaniel has done a nice job this year. McDaniel has led his team to an 8-5 record and possible playoff birth in his first season at the helm. This Saturday night in Buffalo, facing the first place Bills, is a crucial game for his Dolphins. The rookie head coach led Miami to a victory over Buffalo in late September. The game was played in Miami and the weather was very hot. Bills players struggled with the extreme temperatures. That won't quite be the case on Saturday night at 8:15pm in Orchard Park.
Mike McDaniel will surely face the coldest and possibly fiercest weather conditions of his young coaching career this week. Much to the surprise of many following the Dolphins and Bills, McDaniel told the media that he is preparing to play in the cold but not in the snow, seemingly dismissing the western New York forecast for Saturday night. The Dolphins did their best to prepare their players for the extreme temperatures in Buffalo by blasting the air conditioning in their indoor training facility.
McDaniel was wearing a tee-shirt that read "I wish it was colder." The funny gesture was questioned by some as mocking the excuse of weather being a factor Saturday. I took it as; Mike McDaniel really wished that the A/C unit in the Miami Dolphins facility could simulate 20 degree conditions with wind and snow, but it can't. McDaniel, like most every other head coach in the NFL, knows you can only control and simulate certain conditions. Weather is not one of them. One thing is for sure, it will be cold and the Miami will have a game plan for whatever weather conditions occur. Now, the Dolphins players may not be ready to play in the extreme cold, just like the Bills players struggled with the heat in September, but no matter what, it will be fun.
Amazing Shirts Any Bills Fan Will Love As A Gift
Whatever your style - classic, retro, funny, or chic - these shirts that you can get on Etsy are way better than the basic Bills merch in the team store.
Ten New York Athletes Who Looked Bizarre in the 'Wrong' Jersey
In pro sports, athletes come-and-go every time they need a new contract, but when these New York athletes put on a different jersey, it just didn't look right.
Ten Stories That Shocked New York Sports Fans in 2022
2022 was anything but ordinary for New York's sports teams, and these ten stories left fans shocked, amazing, and even a bit disappointed during the year.
More From 600 ESPN El Paso