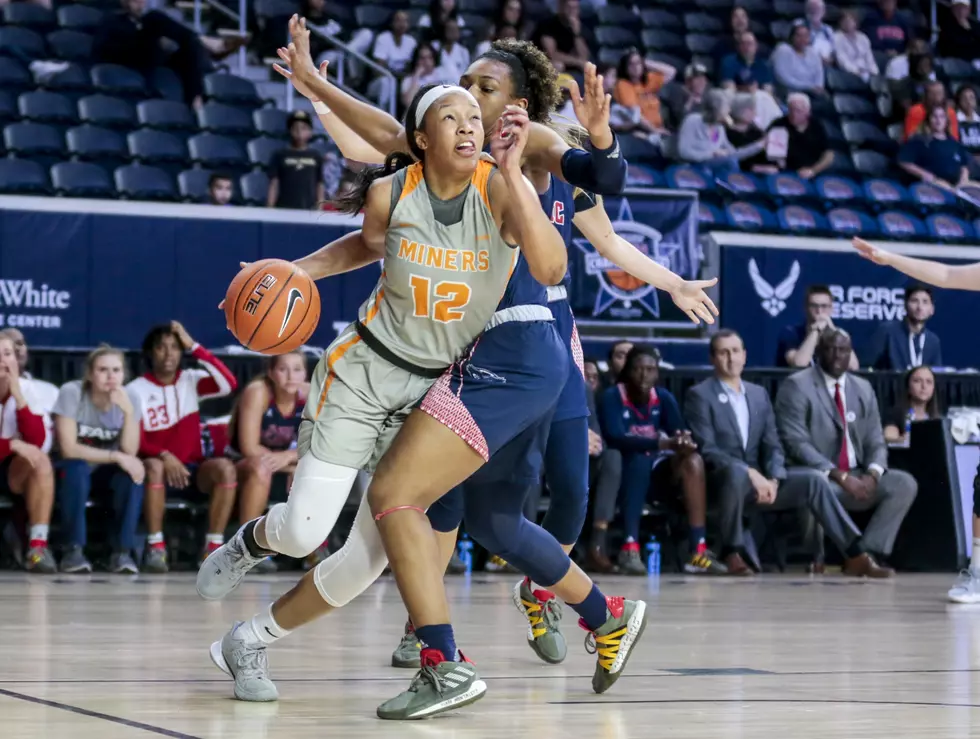 Conference USA Bans Fans From Remainder of League Tournament
Colin Mitchell
Conference USA league officials announced that fans would not be allowed for the rest of the C-USA basketball championships upon consulting with the NCAA.
On Wednesday, the NCAA made an unprecedented decision to hold its men's and women's basketball tournaments without fans because of the ongoing coronavirus crisis.
Other conferences, such as the Big 12, Big 10 and ACC, also restricted games to official team parties, families, media and other essential personnel to their conference championships.
Here is the league statement from the league:
"Conference USA will implement a restricted attendance procedure for the remainder of the 2020 Air Force Reserve Conference USA Basketball Championships presented by Baylor Scott & White Sports Performance Center at The Star in Frisco, Texas, following consultation with the NCAA, local authorities and related health and safety officials.
All remaining games will be played with the official team party, student-athlete family, credentialed media, television and radio crews, and essential personnel. The event will be closed to the general public."
The fans that drove with both the UTEP men's and women's basketball teams will not be able to go to any other games past Wednesday night.
The UTEP women's basketball team dominated Florida Atlantic, 95-67, on Wednesday afternoon. They will play Old Dominion on Thursday (12:30 PM MT) in the quarterfinals, with Steve Kaplowitz and Traci Miller on the call for 600 ESPN El Paso.
The duo will broadcast the game in front of an empty arena at the Ford Center.
More From 600 ESPN El Paso