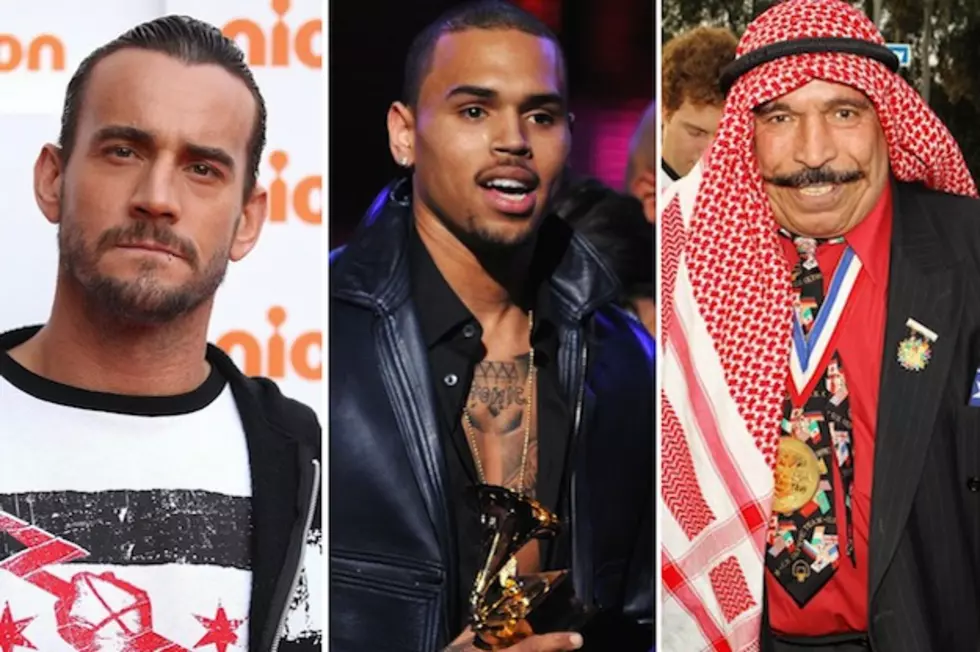 CM Punk and Iron Sheik Start Fight With Chris Brown on Twitter
Singer Chris Brown is a perfect villain for the world of wrestling. Current and former WWE champs CM Punk and the Iron Sheik are using Twitter to call out the Grammy-winning R&B performer, who is most infamous for assaulting fellow singer and former girlfriend Rihanna in 2009.
Current WWE heavyweight champion CM Punk started the Twitter fight with this tweet:
"I would like @chrisbrown fight somebody that can defend themselves. Me curb stomping that turd would be a #Wrestlemania moment"
Brown countered the move. Twice. He's since removed his first statement questioning CM Punk's manhood:
"@CMpunk needs more followers. Such a leader! Not to mention the roids hes on has made it utterly impossible for him pleasure a women."
But Chris Brown left this tweet up:
Of course, former WWE champion the Iron Sheik could not let this pass without commentary. The Sheik has eviscerated Brown on Twitter with tweets that are mostly NSFW and very threatening. We've adjusted this one to illustrate Sheik's attitude.
Smartly, Chris Brown has yet to respond to the Iron Sheik. However, Brown is tweeting away with Rihanna, as the two have released remixed versions out of her song 'Birthday Cake' and Brown's new single 'Turn Up the Music.'
If the singers' relationship stays on this WWE-like track, many people would be glad to see Rihanna dust Brown with a steel chair.
More From 600 ESPN El Paso