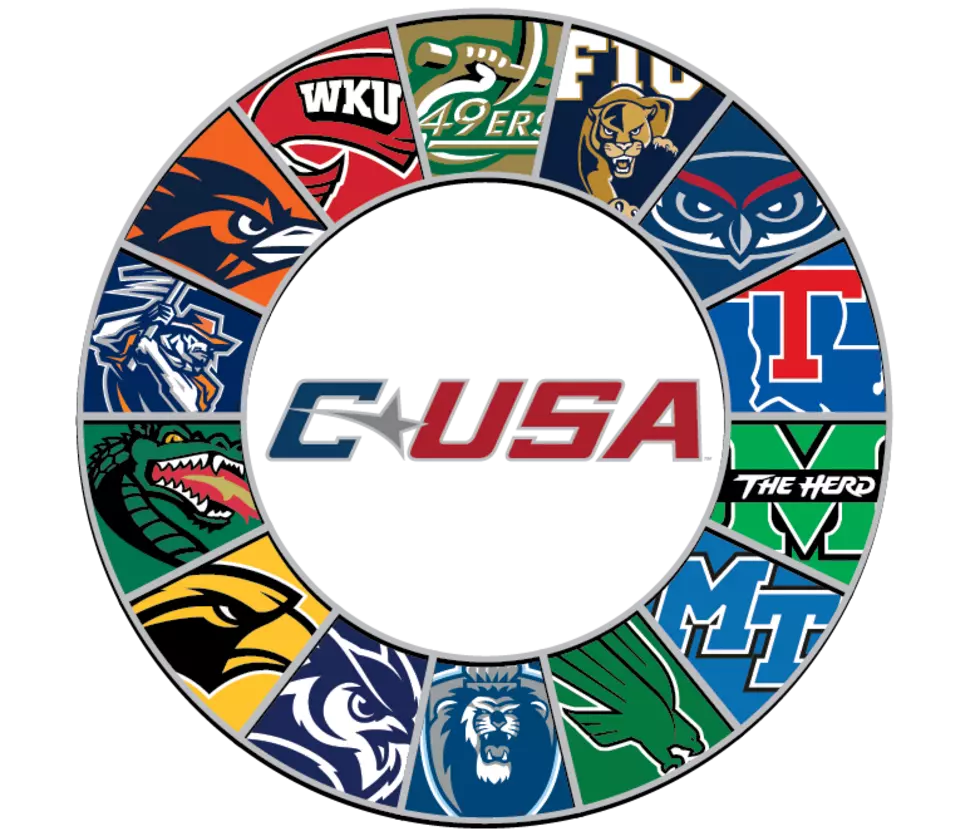 C-USA Standings: Who's Up in Early Non-Conference Action
Courtesy of C-USA
Three weeks in the books and Conference USA is off to a bit of a sluggish start to the season. No team has really broken out as a standout program and the conference seems to be still wide open. 
This week, Conference USA will blend non-conference games with a few league play matchups. Leading the way in the East Division is Western Kentucky, Marshall and surprisingly enough, Charlotte. The Hilltoppers have an impressive 20-14 win over Florida International under their belt, but also have an ugly 35-28 loss to Central Arkansas. After playing No. 20 Boise State really competitive (14-7 loss), the Thundering Herd struggled against Ohio, scrambling away with a 41-31 slight win. First-year head coach Will Healy and the Charlotte 49ers have won two pretty easy games to start the year and fell two weeks ago to Appalachian State (56-41).
FIU's early struggles feel odd under head coach Butch Davis, having lost to Tulane (42-14) and Western Kentucky (20-14).
The Western Division is a hodge-podge of teams with no real standouts as well. The surprising one in this division is North Texas, who was highly regarded coming into the season under head coach Seth Littrell and quarterback Mason Fine. The Mean Green fell in back-to-back weeks against SMU (49-27) and No. 23 Cal (23-17). Some may have hoped that North Texas would make the next step and could beat out SMU or Cal, but it might take some time for Littrell's squad to get their footing this year.
The Owls are still searching for their first win this season under coach Mike Bloomgren. Their loss to Army (14-7) was uninspiring, but the life they showed against the loss to Wake Forest (41-21) was a bit more promising. In two weeks when the Owls face La Tech, Bloomgren could maybe surprise the Bulldogs. Southern Miss and UAB each have two wins and some impressive wins under their belt as well.
Matchup to watch: FIU at La. Tech - This should be an interesting game between two perennial bowl teams. The Bulldogs are coming off a win against Bowling Green (35-7), while the Panthers beat down New Hampshire last week (30-17). Here's a good opportunity for FIU to improve to .500 in the conference. It could be an equal opportunity for the Bulldogs to start 3-1 and likely atop the Western Division if they can pull off the home win.
More From 600 ESPN El Paso