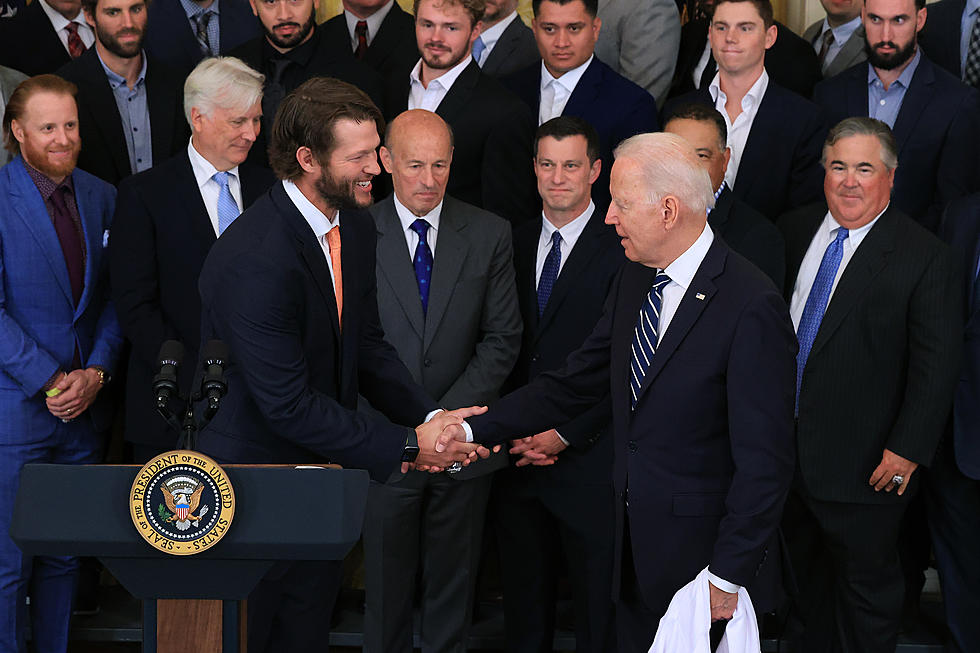 World Champion Los Angeles Dodgers Visit White House
Getty Images
This morning, the Los Angeles Dodgers became the first championship sports team to visit the White House since 2019. The club presented jerseys to both President Joe Biden and Vice President Kamala Harris. The talk of social media, however, was the mariachi jacket that relief pitcher Joe Kelly wore to the event.
The entire White House event took about 20 minutes, and it started with a band playing the iconic song "I Love LA" as the baseball team took the stage for the meet and greet. Dodgers veteran pitcher Clayton Kershaw spoke on behalf of the team and then club owner Mark Walter presented the jerseys to President Biden and Vice President Harris.
The Dodgers are in D.C. this weekend to play the Washington Nationals in a big three-game series. LA is currently in second place in the NL West and just a half game back of the San Francisco Giants, while the second place Nats trail the Mets by just two games in the NL East.
KEEP READING: 10 classic board games that will take you way back
More From 600 ESPN El Paso