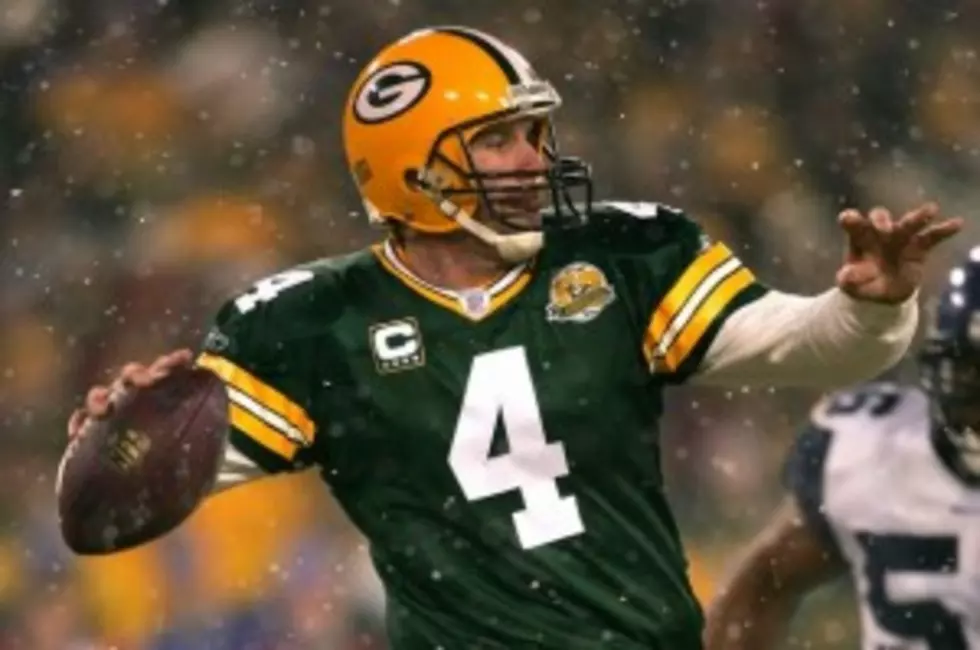 Why Can't the Media Leave Brett Favre Alone?
Since the NFL season will be signed, sealed, and delivered in a few hours, all the of the talk will focus around training camps, free agency, and trades. That means the annual Brett Favre coming out of retirement rumors are under way. On Saturday, Howard Eskin of WIP-AM in Philadelphia reported on NBC10 that the Eagles were interested in the 41-year-old. Once that story hit the wire, I'm sure ESPN started making travel plans to send Rachel Nichols to Favre's home in Hattiesburg, Mississippi and give us daily updates. Here's my message to the media..."BRETT FAVRE IS RETIRED. LEAVE HIM ALONE."
After watching the future Hall of Famer struggle mightily with the Minnesota Vikings last season, I wonder why we can't just let #4 enjoy his retirement and time away from the game. Of course, Favre is an egomaniac who loves all of the talk about his return to the NFL. That should be all the reason for the media to stop this nonsense. He will never return to the NFL as a backup, especially to hold a clipboard for Michael Vick. Last season should be a no-brainer that Favre's age and body have finaly caught up with his incredible passing skills. I hope the next time we see Brett is in Canton, Ohio in 5 years to receive his plaque at the Pro Football Hall of Fame.
More From 600 ESPN El Paso