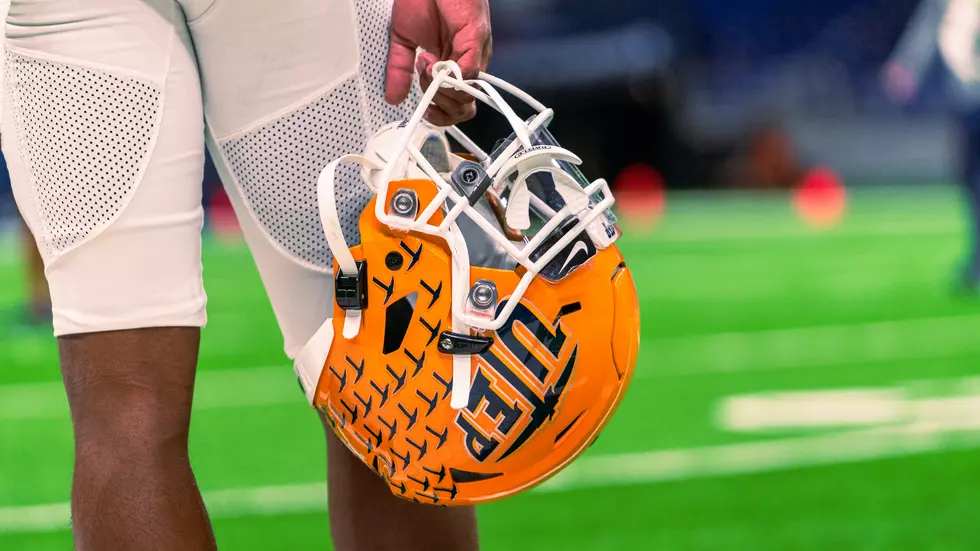 What to Expect from UTEP Football's 2021 Signing Class
Connor Putman | UTEP athletics
Thousands of athletes await National Signing Day, which officially tabs prospects as hard commits and kicks off on Wednesday, Feb. 3.
Head coach Dana Dimel said during UTEP's early signing period that their goal was signing four scholarship players. Because of the extra year of eligibility that college athletes will get next year, and due to the limited number of scholarships UTEP has available, Dimel has to be extra strategic in how he grants different scholarships.
247 Sports lists UTEP as the bottom-ranked team in C-USA (144th overall in Division I) for recruiting.
What we know so far
The Miners entered this offseason with six initial scholarships. JUCO transfer quarterback Kevin Hurley (Northeast Mississippi Community College) took one scholarship when the dual-threat quarterback signed in December.
Back in December, the priority was to sign a plethora of defensive backs following four Miners—Dennis Barnes, Duron Lowe, Broderick Harrell and Dy'vonne Inyang—entering the transfer portal before the season's end. Turns out, both Barnes and Inyang returned to the team after defensive coordinator Mike Cox was fired. They also got a boost with Kansas State defensive back Walter Neil Jr. transferring to UTEP as a scholarship player.
Other than Lowe and Harrell, UTEP hasn't had many key players or starters enter the transfer portal. Quarterback TJ Goodwin left the team before the season started, while QB Mark Torrez, TE Rashad Beecham, DT Dakari Bickham and WR Adam Cousins were the only others listed in the transfer portal. 
What we've seen 
Dimel didn't announce it during the early signing period, but 247 Sports lists Jakolby Longino, a high school quarterback out of Hightower (Missouri City, Texas), as a commit to UTEP. He's a 6-foot-2 pro-style quarterback who has some sharp pocket presence.
Tyler Williams, a 3-star prospect out of California, looks to help bolster UTEP's secondary as a hard commit. Williams will join the Miners from St. Joseph High School in Santa Maria, CA. The 6-foot-2 cornerback earned interest from the likes of Army, Cal Poly and Fordham.
UTEP recruits the Mesquite (TX) area extremely well and they were able to grab another athlete from Horn High School. Cornerback John Burris III, who had offers from Austin Peay and Tennessee State, is another UTEP commit.
Another fun prospect to watch will be Gerard Joseph, a massive 6-foot-5, 255-pound pass rusher out of Dobie Houston. While he might be a long-term project, he matches the physical traits that UTEP can use defensively.
The Miners will get a chance at working with another Frenship graduate, as Brady Wolfe committed to UTEP on Monday. The 6-foot-1, 190-pound defensive back earned offers from the likes of Abilene Christian and Hardin-Simmons.
Local standouts stay home
Several local stars announced they would sign with the Miners as well. Austin High School running back/linebacker Will Rodriguez III committed to stay and play for his hometown team. During his senior year, he totaled 1,077 rushing yards and 11 touchdowns on offense, and racked up 96 tackles, two blocked field goals and an interception defensively.
Eastlake's Blas Compean will continue his football career at UTEP, as he announced on social media. He's a tall receiver/defensive back that put up numbers on both sides of the ball his senior year—506 receiving yards, five touchdowns, 26 tackles, two interceptions, two forced fumbles and seven pass breakups.
Eastwood's offensive lineman Joseph Immediato will help bolster UTEP's offensive front. The 6-foot-5, 300-pound lineman helped the Troopers achieve a 7-1, (6-0) record this year.
Finally, Montwood defensive end Roshaun Thomas will be a Miner for years to come. The 6-foot-3, 245-pound edge rusher had 26 tackles this year and three sacks for the Rams.
The full 2021 Signing Class will be announced on Wednesday, Feb. 3.
KEEP READING: See how sports around the world have been impacted by the coronavirus
More From 600 ESPN El Paso