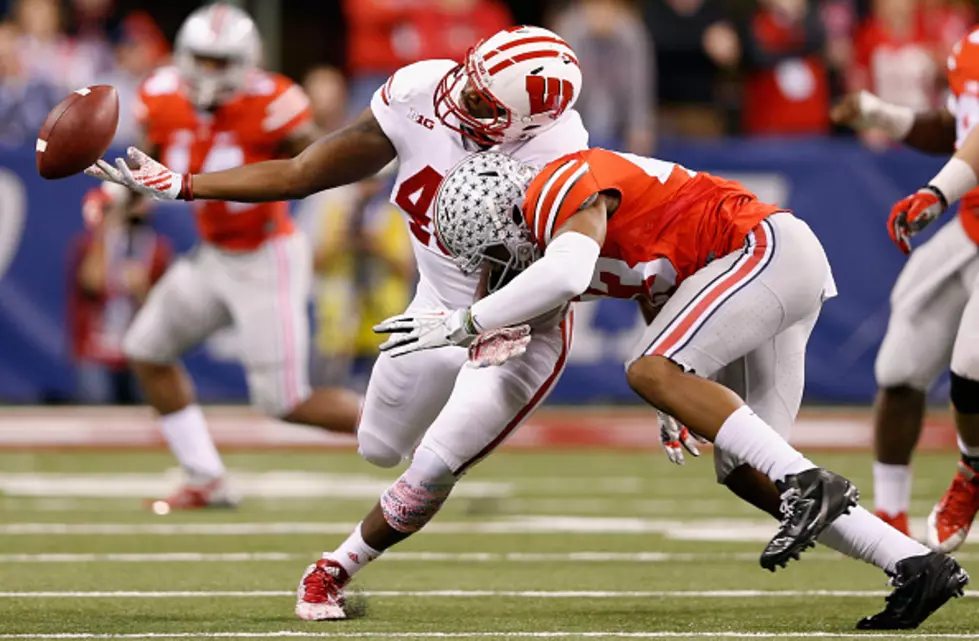 Watch Wisconsin's Big Ten Championship Game Highlights in 19 Seconds
Getty Images
You could argue that the Big Ten Championship Game was the single most important 60 minutes of college football in 2014. 
The Ohio State Buckeyes were seemingly out of the College Football Playoff picture until the 59-0 dismantling of Wisconsin in that title game. That convinced the selection committee to move them into the top four, where Urban Meyer's team ran the table and eventually won the national championship.
Had the Badgers made the game competitive beyond the opening kickoff, the inaugural playoff would have looked completely different.
But enough of the what-ifs. Here's what we do know: in the time you took to read this story, you could have watched the entire highlight tape someone created for Wisconsin from that Big Ten Championship.
More From 600 ESPN El Paso