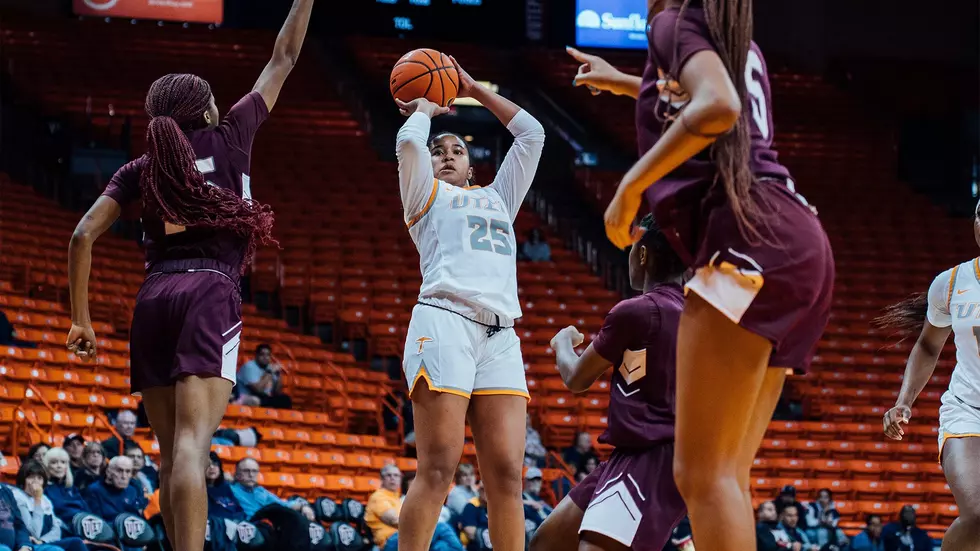 UTEP Women's Basketball Season Off to Strong Start
UTEP Athletics.
The UTEP men's basketball team is not the only Miners hoops team that is off to a strong start this season. The UTEP women's basketball team has won all three of their games, including last night's 80-65 victory over Texas Southern. The Miners led this game by 22 points after three quarters, but they took their foot off the gas pedal in the fourth, which was noted by head coach Kevin Baker in his postgame comments.
"Coaches always want more than just the win," Baker said . "We always want more than what we get sometimes. A little disappointed that we gave up as many points as we did. I thought we lost our concentration in the fourth and we fouled about five or six times in a row down the floor, but that's just the coach being overly critical. The positive things of the day were lots of great plays from a lot of talented people."
Freshman Soleil Montrose led the way for the Miners with a team high 23-points and six rebounds against Texas Southern. N'Yah Boyd (14 points) and Jazion Jackson (12 points) also finished in double figures for UTEP. Micah Gray led all scorers with 26 points for the Tigers in the loss.
Through three games, the Miners have five players averaging in double figures. Coach Baker returned seven players from last season. Montrose is third on the team, averaging 11.3 points per game. Fellow newcomers Boyd (11.0 ppg) and Jackson (8.7 ppg) are also in the top six in scoring.
UTEP will host Texas State Saturday night at the Don Haskins Center before they travel to San Luis Obispo to meet San Jose State and Sacramento State in the Holiday Beach Classic. They wrap up the month with a big home game against I-10 rival New Mexico State on Wednesday the 30th.
Need to See: Celebrities Who Have Dined at L & J Cafe
More From 600 ESPN El Paso