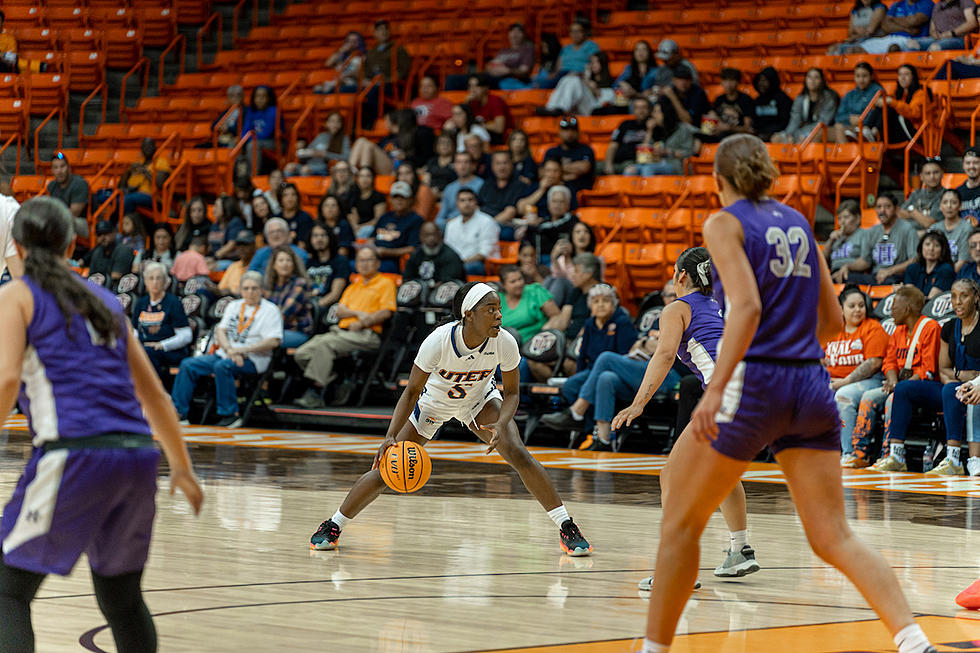 UTEP Women's Basketball 2023-24 Season Preview
UTEP Athletics
UTEP women's basketball starts a "new" era under Keitha Adams, as the most-winningest coach in program history has returned for a second stint with the Miners. Former head coach Kevin Baker resigned after he had his best team in his tenure at UTEP, going 20-12 and a WNIT appearance to wrap up the 2022-23 season.
The Miners lost their top four scorers from last season, and only return three players that saw the court last year. Luckily for the Miners, all three flashed signs of potential last year. We'll take a look at the new look UTEP roster, the projected starting five, and a breakdown of their schedule. 
Roster Breakdown
RETURNEE'S
Mahri Petree 
After an up and down first year with the Miners, Mahri Petree began her second year with the team with a bang. The 5-11 guard scored 24 points in the season opener against New Orleans. Sadly, Petree suffered a concussion after the Kansas City game, and missed the rest of the season. Petree is a talented three-level scorer that was going to be one of the leaders on last year's team and will be expected to take charge of this year's squad. She has all-conference potential and is also a good defender. Expect big things from the Detroit native. 
Adhel Tac 
As a former McDonald's all-American nominee, Tac had herself a breakout year last season alongside Elina Arike. She averaged 7.9 PPG and 6.1 RPG, starting in all but one game last year. Her post play improved, and she also developed a 3-point shot. She had five double-digit  games last season and had a couple of double-doubles. With Arike transferring, Tac has an opportunity to continue her development and become the first option on this team. 
Erin Wilson 
An Achilles injury ended Wilson's career at Jacksonville University in 2021, where she was beginning to hit her stride. She was averaging 15.8 PPG before her injury, and after entering the portal, she ended up at UTEP, simply because there weren't any other teams interested. But through it all, Wilson was able to get healthy and play a role for the Miners the past two years. Even after a slow start to the 2022 season, Wilson went on a tear midway through the year, reaching double-digits in scoring for six straight games. She is a slashing wing that can catch fire from deep at times, and her mid-range ability is unmatched. She also adds the ability to guard 1 through 5, which is one of the most valuable things a player can do in today's game. If she can clean up on some of her shooting inconsistencies, she can easily be someone that averages double digits in the scoring department. 
Zhane Thompson 
Thompson was one of the two JUCO newcomers from last year that missed the whole season rehabbing from prior injuries. Coming from Seward County CC, Thompson averaged 14 points per game in her final season with Saints. She is an all-around player and a pure scorer, who is a good perimeter defender. She's still rehabbing an injury, so we'll see if she is able to suit up for the Miners this season. 
Veonce Powell 
Veonce Powell may be a "returnee", but just like Thompson, she missed all of last year with an injury and is making her Miner debut. UTEP fans got to see a flash of what Powell brings in the scrimmage against WNMU last week, where Powell went for 12 points in 21 minutes, and shot 3-6 from deep. Powell is a shooter, in every sense of the word. Not only is she a knockdown shooter, she is also a winner. Coming from Tyler JC, Powell helped lead the Apaches to a junior college national championship in her sophomore year, where she averaged 14 points per game. If there is anyone I am most excited for this season, it's Powell. Last year, Kevin Baker raved about her. Her ability to create her own shots but also be a spot-up shooter is so rare. If things go right, Powell could be one of the leading scorers on this team. 
NEWCOMERS
The transfers
Jane Asinde 
Keitha Adams was able to bring her best player over from Wichita State in forward Jane Asinde. Last season, Asinde averaged 13 PPG and 9.8 RPG, which landed her a 3rd team all-conference spot. She had 11 double-doubles and scored in double figures in 21 games. Asinde is also the only player to have played under Keitha Adams before on this roster, so naturally, she'll be looked upon to lead this team. She has conference POTY potential. Her natural finesse in the post paired with a jumpshot on the perimeter makes her the perfect forward for today's game. She is also an amazing rebounder, thanks to her feel of the game. Her and Tac in the post will give opposing defense's nightmares. 
Ivane Tensaie 
Before going to Penn State, Tensaie starred at NDSCS (North Dakota State College of Science), where she averaged 20 PPG and received a plethora of accolades for her performance. She was the NJCAA Freshman of the Year and was named to the First-Team All Region team. She is a great scorer and a good facilitator, and she'll compete for a starting spot against Delma Zita. 
JUCO's
Delma Zita 
Speed. Delma Zita has got some serious speed. The quick guard from NMJC was the WJCAC Defensive Player of the Year and is perhaps the best on-ball defender on this team. She is a "pure point guard," and will probably be the main ball handler for the Miners this year. 
D'Arrah Allen 
Allen was a Baker signee and decided to stay on when Adams was hired. She is a gritty guard from Seward County and should see the court this year. She is another good on-ball defender, something that seems to be a trend with this team 
Mariama Sow 
At 6'3, Sow not only brings size to this team, but experience and depth at the forward spot. Apart from Tac and Asinde, Sow is the only forward on this roster who is not a freshman. She averaged 5 points and 5 rebounds a game at NMJC. 
The Freshmen
UTEP brings in a healthy class of five freshman, three of whom being from overseas. Dunja Zecevic and Luisa Vydrova are a couple of athletic forwards that have experience on the national level, representing their country. Thelma Barbitch is a rare tall guard from France and brings a different skillset to the Miners.  
From the prep level, UTEP brings in Las Cruces native and Centennial graduate Aspen Salazar along with Rancho Christian (CA) grad Aaliyah Stanton. Salazar averaged 20 PPG at Centennial and led them to a 21-9 record, while Stanton averaged 30 PPG and was named the CIF-SS 2023 Division 3A Player of the Year. She led her squad to a CIF-Southern Section Division 3A title. It'll be interesting to see if either see significant minutes this year. 
PROJECTED STARTING FIVE
G Delma Zita
G Mahri Petree
F Erin Wilson
F Adhel Tac
F Jane Asinde
Schedule Outlook
UTEP's schedule is predicted to be the 132nd toughest in the NCAA, per Warren Nolan. Last year, UTEP's SOS was 147th in the nation. Their non-conference schedule is highlighted with matches against power-five opponents TCU and Illinois. They also welcome a pair of postseason squads to the Don Haskins Center in Colorado State (WNIT) and Southern Utah (NCAA). This is one of the better non-conference slates the Miners have had in a while. They bring a couple of quality opponents to the Don, while also playing in a couple of competitive in-season tournaments.  
The start of conference play will be an interesting stretch for the Miners. They have to play 4 of the top 6 projected teams in CUSA. They'll have crucial games against NMSU, LA Tech, and Western Kentucky in that stretch. Those three teams should be very even matchups against the Miners. After that, it eases up a little, before perhaps the toughest stretch of games the Miners will play. UTEP will travel to Liberty and NMSU before return home to host WKU and MTSU. After that, they go on the road again to play LA Tech. All those teams were picked to finish in the top 6 of the league. 
PREDICTION
This year can go in a couple of directions. The team Adams has built is more than talented enough to be a conference contender, but with so many newcomers and only one player having experience playing under Adams, how they will play together will remain a question. 
WORST CASE: 13-16 (6-10) 
BEST CASE: 22-7 (12-4) 
PREDICTION: 19-10 (10-6) 
More From 600 ESPN El Paso