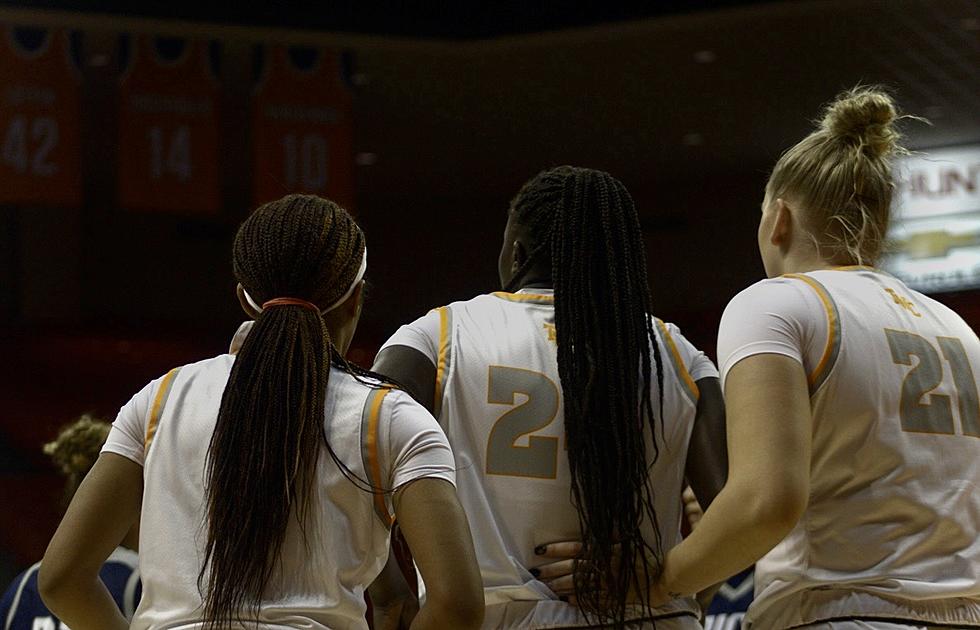 UTEP Punches Ticket to WNIT, Faces Texas Tech in 1st Round on Thursday
Photo by UTEP Zay
One UTEP basketball team is playing postseason basketball this March.
The Miner women's basketball team will be playing their first-round game of the WNIT against Texas Tech (18-14) on Thursday, March 16 at 5 p.m. MT/6 p.m. CT. This is their first postseason bid since 2016.
How they got here
The Miners fell in what was a back-and-forth semifinals matchup against No. 25 Middle Tennessee last week in the C-USA Tournament. In the loss, the Miners rallied from a 15-point deficit and even had a few leads in the fourth quarter. It was a hard fought run for the squad, which was deserving of a WNIT bid.
Miner fans will remember their previous trips to the WNIT, as they made it all the way to the championship in 2014 (12,222 fans) and reached the quarterfinals in 2016. Unlike this year though, in 2014 and 2016 the Miners hosted each round of the WNIT at the Don Haskins Center.
This year's team finished 20-11 overall and selected as just one of four teams from C-USA in the WNIT.
First look at the Red Raiders
This is Texas Tech's first postseason appearance since 2013. They has a strong home record of 13-6 with an average of almost 4,990 fans per game. Bre'Amber Scott leads their squad at 17 points and 6.3 rebounds per game.
The Red Raiders are 8-5 in the WNIT and 38-24 all-time in postseason play, including NCAA competition. They are also 12-0 all-time against UTEP.
Interestingly enough, Miner coach Kevin Baker and Texas Tech coach Krista Gerlich were both on the staff at West Texas A&M for five seasons, where Baker was an assistant under Gerlich. The two coaches found success at West Texas A&M, having been nationally ranked and making four NCC Tournament appearances.
UTEP men's basketball downs UTSA to snap a 4-game losing streak
More From 600 ESPN El Paso