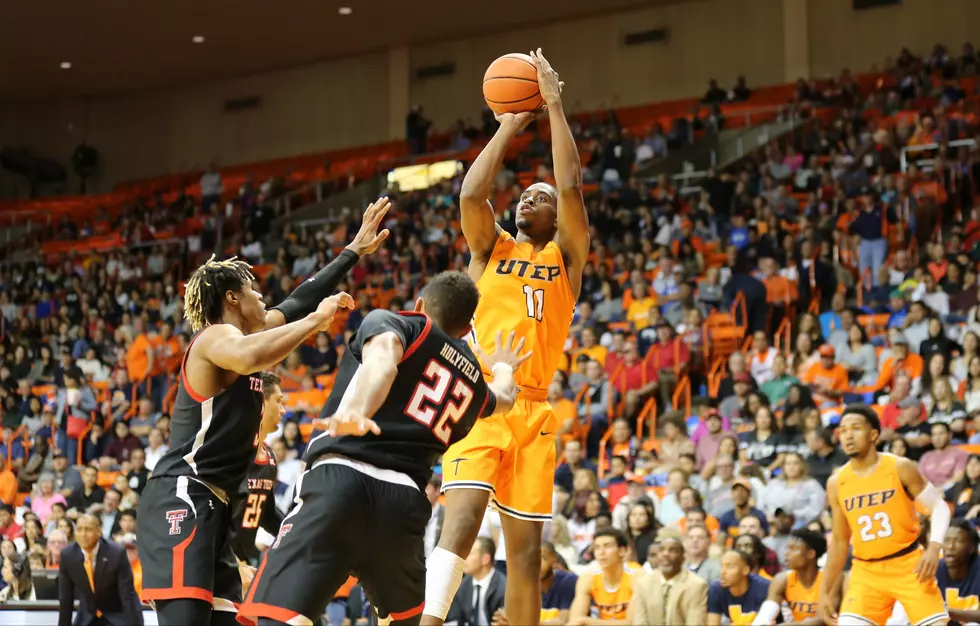 UTEP vs. N.M. Highlands: Basketball is Back on Tuesday
Photo Credit: Michael Reese, UTEP Athletics
After a pair of exhibition games, the regular season for UTEP men's basketball is finally here as the Miners get set to host New Mexico Highlands on Tuesday night at the Don Haskins Center.
Though the Rocky Mountain Athletic Conference affiliate team in New Mexico Highlands is not near the caliber of Texas Tech or Grand Canyon, whom the Miners faced in October, this game will serve as a nice way to ease UTEP into the official season. The Miners will debut their seven Division I transfers and four sophomore returners in a game that counts.
Against Texas Tech, head coach Rodney Terry started sophomore guards Jordan Lathon, Nigel Hawkins and Souley Boum, and junior forwards Bryson Williams and Eric Vila. If they keep the same starting five, expect sophomore forward Efe Odigie and LSU graduate transfer guard Daryl Edwards to come off the bench first for the team. It will be interesting to see if Terry gives some formidable minutes against N.M. Highlands to some of the rotational players like Anthony Tarke, Deion Stroud, Tydus Verhoeven and Kaosi Ezeagu.
Against Texas Tech, it was Edwards who exploded off the bench with six 3-pointers and finished with a team-best 24 points. Boum led the way for the Miners in their exhibition victory against Grand Canyon in the secret scrimmage, per reports of the game.
Bottom line, this team could have a new leading scorer each night considering the arsenal of weapons that are available.
"The freshmen played meaningful minutes at critical times. They gained valuable experience and learned from their mistakes a year ago," Terry said in a statement. "To be honest, a lot of them tried to pace themselves a little bit through games because they had to stay on the floor. This year, we have great depth and a number of guys who can play. We're in a unique situation where our younger guys got to play and we didn't have the older guys. This year, we have a great mix of players."
N.M. Highlands finished 22-10 last season, while averaging 87.2 points per game, and connecting on 10.3 three-point baskets per contest. Their senior guard Raquan Mitchell returns to the team following his team-leading 20.6 points per game finish last year.
This will mark the beginning of first-year head coach Mike Dominguez's tenure as head coach following his two seasons as the associate head coach for N.M. Highlands.
This marks the 99th season of UTEP basketball and will officially tipoff at 7 p.m. in the Haskins Center. You can listen to the full game with "The Voice of the Miners" Jon Teicher calling the action and Steve Yellen with color analysis, followed by MinerTalk after the game.
More From 600 ESPN El Paso