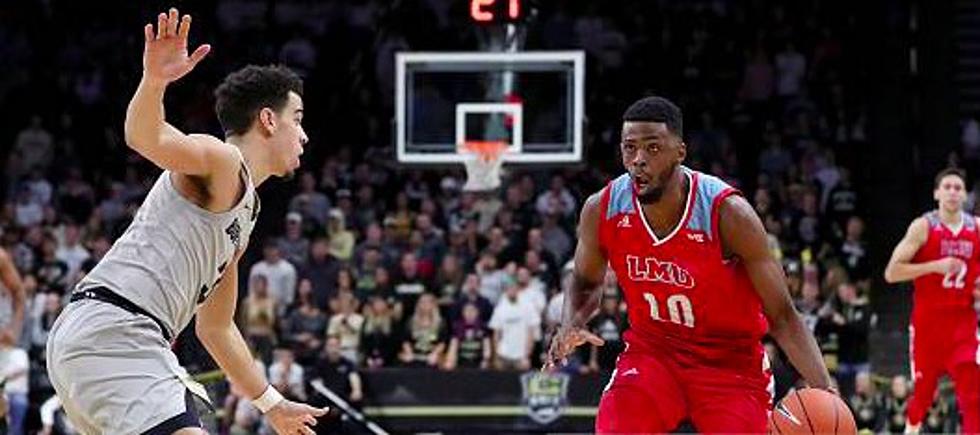 UTEP Basketball Signs Former LMU Forward Johnathan dos Anjos for Class of 2022
Getty Images
Former Loyola Marymount forward Johnathan dos Anjos announced his commitment to play for the UTEP men's basketball program starting in the 2022-23 season.
Dos Anjos will play this upcoming season with Florida Southwestern State (JUCO) before joining UTEP next season. The coaching staff was impressed by the 6-foot-7, 205-pound sophomore from Curitiba, Brazil.
As a freshman at Loyola Marymount, Dos Anjos played in all 32 games where he averaged 3.2 points and 2.0 rebounds, with eight blocked shots. In his first-ever college basketball game, he scored 12 points over Westcliff.
Last year, he put up 10.3 points, 5.7 rebounds (58% FG) in 23 games for Florida Southwestern State. He had his career-best in points versus Indiana River, scoring 22 points on March 24, 2021. In that game, he also totaled his best game for blocks (4), minutes (36),
In high school, Dos Anjos played at Victory Rock Prep School before going to LMU. He averaged 26.7 points and 13.5 rebounds per game in high school.
WWE Returns to El Paso for SuperShow
World Wrestling Entertainment was back at the Don Haskins Center in El Paso with a loaded house card as part of their WWE SuperShow tour.
More From 600 ESPN El Paso