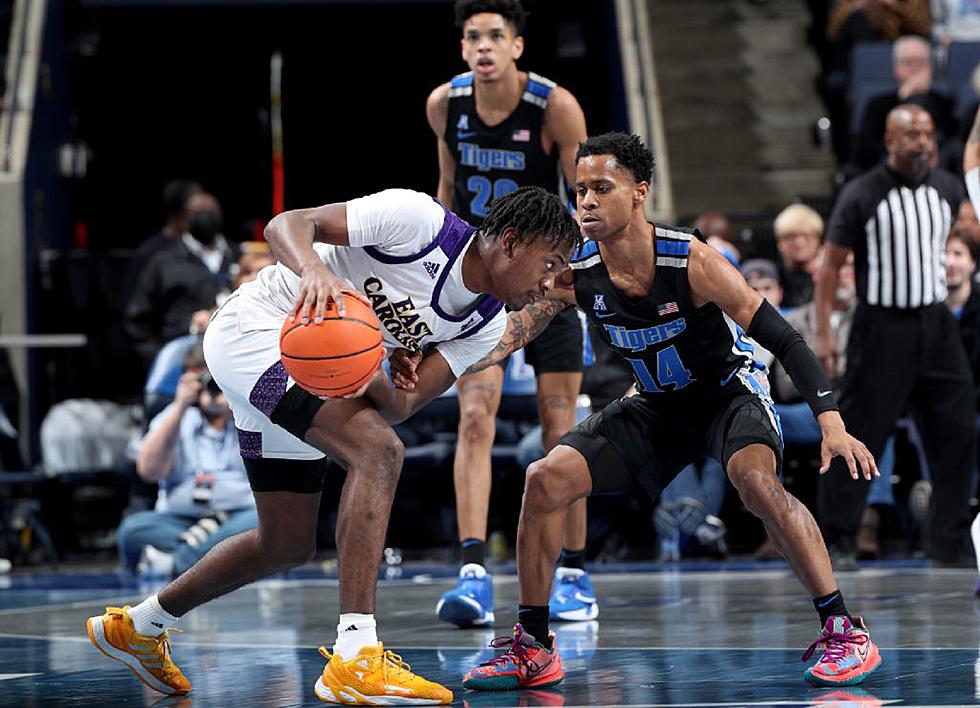 Tristen Newton is Getting Tons of High Major Attention
Getty Images
In the last 24 hours, Tristen Newton has become a very popular name in college basketball. It started when he announced that he was leaving East Carolina to enter the transfer portal.
Since then, the former Burges star has been getting feelers from many of the top Power 5 programs in the country.
What is so ironic about this list is that none of them recruited Newton when he was starring in El Paso while playing for the Mustangs. However, when you average over 17 points per game in the AAC, plenty of college basketball programs started taking notice.
One school not listed is UTEP. However, 600 ESPN has learned that both Tristen and his older brother Jawaun are priorities for the Miners now that they have entered the portal. As Adrian wrote earlier today, point guard Jamal Bieniemy will be hiring an agent to pursue playing professionally in the NBA. This is the first of a series of potential departures that could have head coach Joe Golding searching for a new backcourt.
Unlike most high majors that have shown interest in Tristen, UTEP could offer him a chance to play with his brother for the first time since high school. It is doubtful that a larger school would give both Newtons scholarships for next season. The Miners would not only deliver on that promise, but Tristen and Jawaun could find themselves in the starting lineup for Coach Golding later this year when the 2022-23 season starts.
It all depends on Tristen's desire to come home and reunite with his brother.
LOOK: Biggest underdog victories in March Madness
Every spring, legions of sports fans turn their attention to college basketball when
March Madness
takes the national spotlight. Using aggregated Associated Press data, BestOdds has come up with 10 of the biggest—and most unlikely—underdog wins in March Madness history.
More From 600 ESPN El Paso