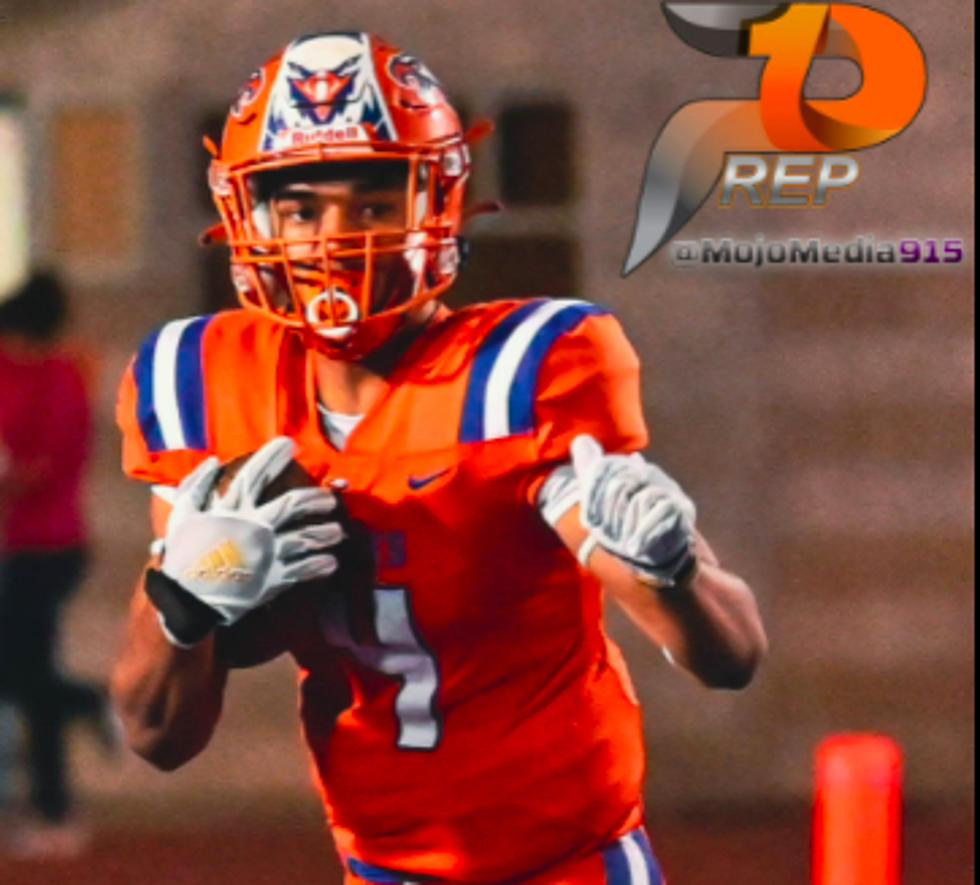 Trio of El Paso Teams Prepare for Regional Semis in Texas State Playoffs
MojoMedia915|Prep 1
A trio of El Paso high school football squads will head out of the Sun City this weekend for the regional semifinal round of the Texas state playoffs.
Riverside (4A-1), Canutillo (5A-2) and Eastwood (6A-2) will play high caliber opponents this weekend in a win-or-go-home playoff scenario.
Listen to the Football Friday Night Podcast On Demand, along with Alex Nicolas, who will be on-site in Midland with coverage for 600 ESPN El Paso.
Let's get into the details.
Regional Semifinal round schedule: 
Friday, November 26
Canutillo vs. Rider (Midland Grande Communications Stadium) 4PM
Saturday, November 27
Eastwood vs. Prosper (Lubbock) 1PM
Riverside vs. Springtown (Midland Grande Communications Stadium) 4PM
Canutillo (11-1) vs. Rider (11-1) - Midland (Friday, 4PM) 
This Canutillo team continues to give off glimpses of their 2014 playoff squad. They were victorious over a tough Canyon Randall team last week, 27-24. Junior running back LJ Martin finished with 259 yards and two touchdowns in the win, giving him 2,592 rushing yards and 28 touchdowns this season.
Special shout out to the brotherly duo on defense in Edward and Chuy Carrillo. Chuy (junior) finished the area round win with 11 tackles and a forced fumble, while Edward (freshman) had 11 tackles and five pass breakups.
Rider is ranked No. 14 in 5A-2 and they use their physicality to beat teams. They are coming off a 37-13 win against Andress in the area round.
Eastwood (8-4) vs. Prosper (8-4) - Lubbock (Sat, 1 PM) 
Eastwood is fresh off back-to-back upsets in the first two rounds of the playoffs. First, they pushed past Abilene High, 31-27. Then, they held onto a 28-21 victory against Saginaw Boswell in the area round of the playoffs. Credit senior quarterback Andrew Martinez with 215 passing yards and three touchdowns to three different receivers in the area round win. Tailback Samuel Lopez totaled 145 yards on the ground in the win as well. Both will need to have big games against a really tough Prosper squad.
Prosper is ranked No. 19 in 6A and they blew past Grand Prairie, 58-13, in the area round. They run a balanced offense and racked up 559 yards in their win last week.
Riverside (11-1) vs. Springtown (9-3) - Midland (Saturday, 4PM) 
The Rangers' historic season continues this week into the regional semifinal round. They defeated a tough Lake Worth team last week, 28-20. Quarterback Angel Munoz totaled 126 passing and 262 rushing yards with four touchdowns in the area round win. But they have a tough test in Springtown.
The Porcupines (yes, one of the coolest names across TXHSFB) like to balance out their own attack with the run and pass game. Quarterback Hudson Hullet led them last week with 192 passing yards and a pair of touchdown passes, while running back Matthew Lockard totaled 178 rushing yards and a trio of touchdowns.
UTEP Football Could Not Keep Up with UTSA at Sun Bowl
The nationally ranked UTSA Roadrunners started fast and never allowed UTEP to get close. The Miners lost the game at the Sun Bowl 44-23 to drop their second straight contest and fall to 6-3 on the season.
More From 600 ESPN El Paso