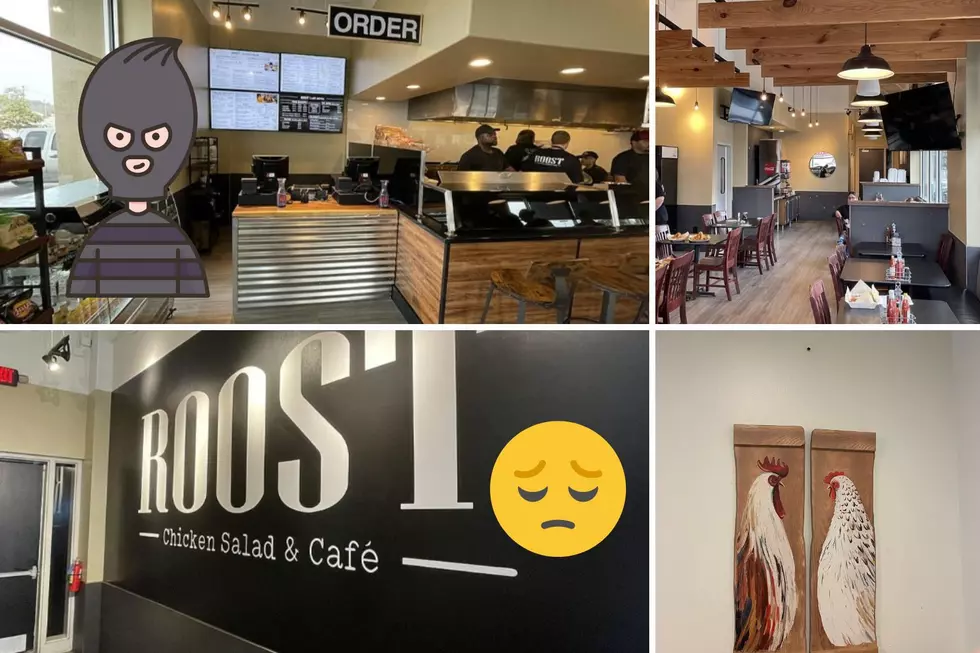 To The Thief Who Stole This From the Roost Cafe in Lufkin, Texas
KICKS 105
An Open Letter to the Person Who Stole from the Roost in Lufkin
Why did you do it?
What caused you to swipe something from people whose main goal is to feed you a delicious meal and bring some joy into your life?
Justifiable Theft
The food at Roost Chicken Salad and Cafe in Lufkin is next-level delicious. The brown sugar pecan pancakes, the mouth-watering gumbo, the Angus Cattleman's Burger...it's all sooooo good!
So, I could partially understand, maybe even call it justifiable to a degree, if you had tried to walk away with a tub of one of the Roost's signature chicken salads. It's just THAT DELICIOUS...
...But, for you to steal THIS!
I don't know what your problem is, but I'll bet it's hard to pronounce.
Was This a Crime of Necessity?
Let me see if I've got this timeline correct.
You walked through the doors of the newly opened Roost in Lufkin, ordered something off their extensive menu, and at some point...nature called.
You entered the men's bathroom and that's where you saw the crown jewel.
"That's exactly what I need to complete my bathroom ensemble at my home!"
Is that what you thought before hatching (pun intended) a plan to take this sign located above the rooster and the chicken?
This is an actual picture from the crime scene--notice the nail in the wall with no sign hung on it? That's what he took!
How Did You Conceal the Evidence?
That's not the smallest of signs that you took. Did you stuff it in your shirt? Did you stuff it in your pants and develop a stiff-legged limp as you walked out of the bathroom?
If that's the case, I'm not sure the folks at Roost want the sign back.
Do The Right Thing
Some years from now, when you're at the Pearly Gates being asked for an accounting of your actions. I don't think telling St. Peter that you stole a sign that said 'Hey Diddle Diddle, Aim for the Middle' is going to look too good on your record.
So, do the right thing. Get together $15 and some change, head on down to Hobby Lobby, and purchase another sign and take it back to folks at Roost. You might even get some free chicken salad for turning over a new leaf.
In Conclusion
You stole a sign off a bathroom wall! How old are you?
Never mind, you probably can't count that high.
Sincerely,
Danny Merrell (Roost food lover)
Roost Chicken Salad and Cafe
The Roost Chicken Salad and Cafe Opens on January 18 in Lufkin. Here's a look inside the diner and some photos of their delicious food.
The Strongest Earthquakes in East Texas History
Here's a look (in no particular order at some of the strongest earthquakes in East Texas in modern history. Some of these tremors were centered in East Texas, while the epicenters of other quakes were in neighboring states, but the effects were felt in East Texas.
More From 600 ESPN El Paso