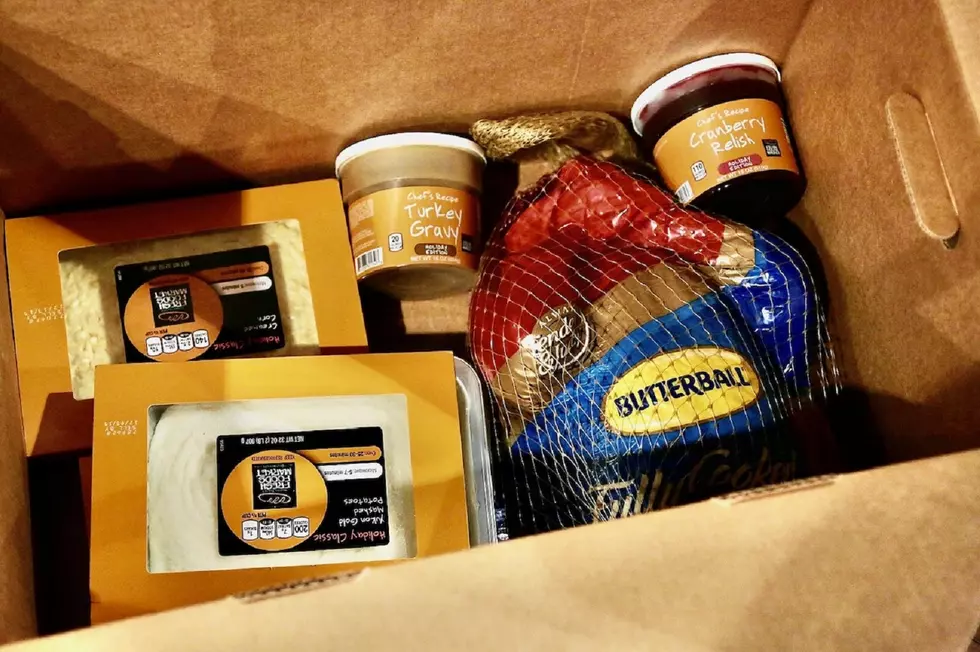 The Great Thanksgiving Giveaway – Details & More
Getty Images
The Great Khalid Foundation is giving away 1,000 Thanksgiving meal boxes to families in need during The Great Thanksgiving Giveaway.
Townsquare Media is proud to team up once again with The Great Khalid Foundation and the Boys and Girls Clubs of El Paso to announce the first-ever food drive initiative: The Great Thanksgiving Giveaway!
The Great Thanksgiving Giveaway was created by The Great Khalid Foundation as a special one-time initiative to help local families who have been struggling economically due to the ongoing novel coronavirus pandemic. Through this new program, The Great Khalid Foundation and Townsquare Media, along with community supporters, aim to feed a thousand families in the El Paso area this Thanksgiving.
The first-time initiative aims at providing 1,000 families with a complete Thanksgiving Dinner. One-thousand Thanksgiving meal boxes will be given away to families to share among loved ones during these pressing times. Each meal box will include a turkey, sides, and dessert and will feed up to six people.
Meal box distribution will begin at 10 am through to 2 pm or up until all the meal boxes have been given away.
Anyone in need is encouraged to come by the distribution location and pick up their free meal box to take home to prepare before the Thanksgiving holiday. Meal boxes will be distributed on a first-come, first-served basis.
Townsquare Media and The Great Khalid Foundation invite the El Paso community to come together and part-take in The Great Thanksgiving Giveaway by making a donation of $5, $50, $100, $500, or any denomination, as no amount is too small.
Townsquare Media El Paso, The Great Khalid Foundation, and the Boys & Girls Clubs of El Paso would like to thank FirstLight Federal Credit Union, Mattress Firm, Julio Cerra: Allstate Agency, Casa Automotive, and Lovett Law Firm for their support of this year's The Great Thanksgiving Giveaway.
More From 600 ESPN El Paso