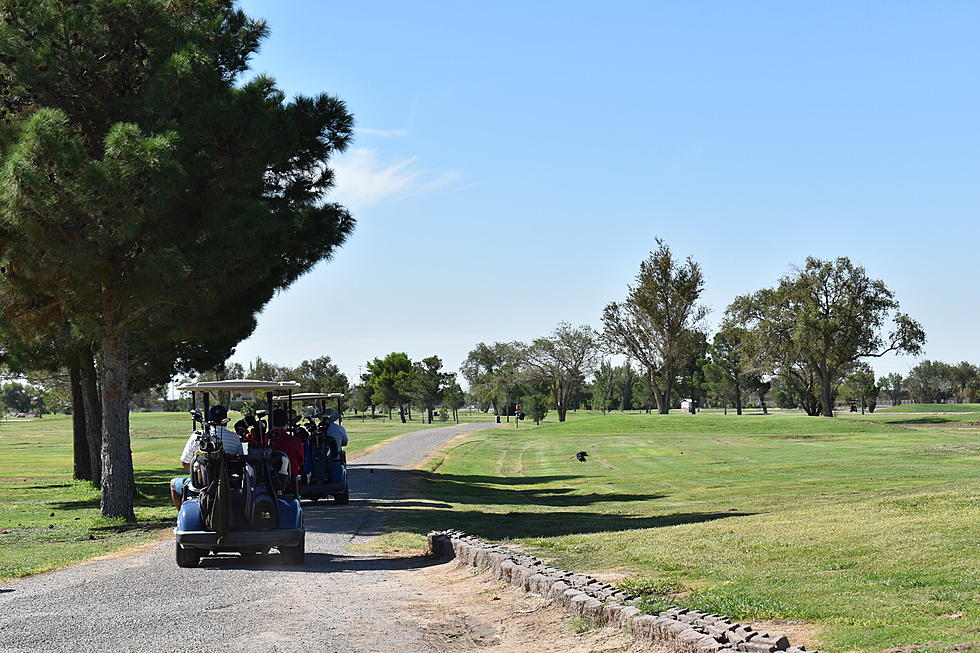 Swing into Father's Day with Our Exclusive Golf Giveaway
Ascarate Golf Course
Nothing beats the sport of golf on a beautiful summer day in El Paso.
This Father's Day weekend, 600 ESPN El Paso is thrilled to present an opportunity for one lucky listener and their dad to celebrate in style. Listeners/followers are invited to send us photos of you and your dad. The winners will have a chance to tee off against hosts of SportsTalk (Steve and I) in a scramble matchup at Ascarate Golf Course on Friday, June 16, at 10:30 a.m. Submissions can be made via our 600 ESPN El Paso app chat, Facebook messenger, or Twitter (@600espnelpaso).
In a scramble for golf, each team member hits a shot, and the best one is selected for the next shot. This format intends to foster teamwork and strategy, making it an ideal choice for our Father's Day contest. Novices and experts can participate in this contest and have a fantastic time with us.
Later in the afternoon, 600 ESPN El Paso invites the public to enjoy "Nights Under the Lights" at Ascarate Golf Course. It's free to access Ascarate Park and all the fees for golfing can be found on their website here. SportsTalk will broadcast live from 4 to 6 p.m. on Friday, with prizes and giveaways at our broadcast booth. Ascarate Golf Pro Mike Smith will stop by during our show to talk about the upcoming events at the golf course. Following SportsTalk, Ascarate Golf Course will turn on the spotlights on the driving range and invites the community to come out and enjoy hitting under the lights.  Large buckets of range balls will be on sale for just $6 per bucket from 6-10 p.m. each Friday and Saturday evening at Ascarate Golf Course.
This Father's Day weekend, don't miss the chance to surprise your dad with a thrilling golfing experience against 600 ESPN El Paso. Enter our exclusive golf giveaway and seize the opportunity to tee off with SportsTalk in a fun scramble match this Friday!
More From 600 ESPN El Paso