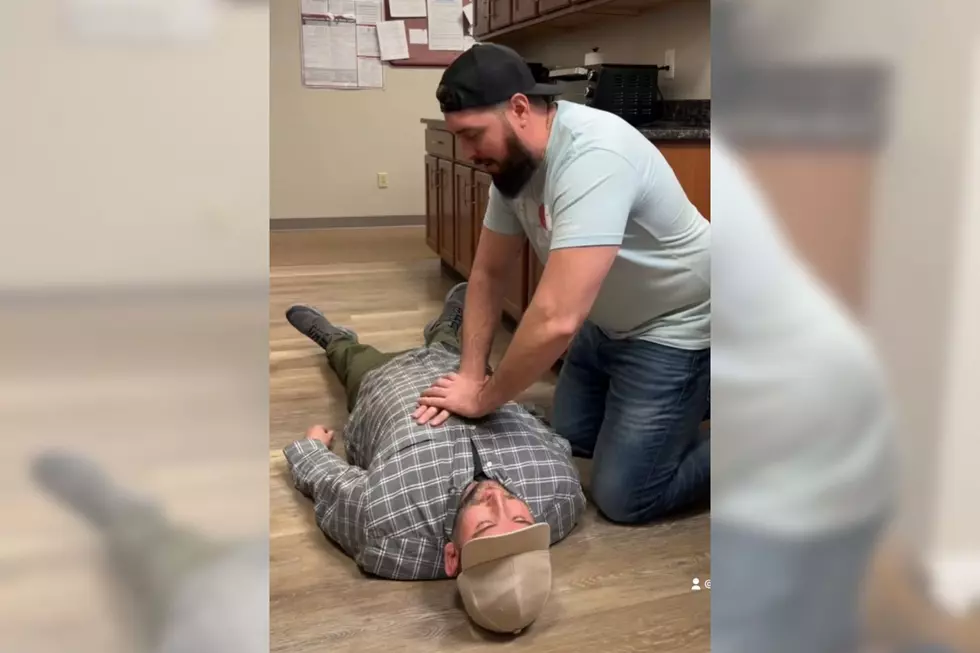 Miley Cyrus Hit 'Flowers' Beats 'Stayin' Alive' as Ultimate CPR Anthem
Gazelle/Townsquare Media
It's Heart Health Awareness Month and thanks to The Office, I'm familiar with a little musical pro tip for CPR.
Michael Scott and Dwight Schrute get a lesson on proper CPR technique and how humming or singing "Stayin' Alive" helps keep proper chest compression rhythm.
"Ah, ah, ah, ah, stayin' alive, stayin' alive" gets stuck in my head every time.
It has come to my attention that perhaps the Gen Z population is unaware of the '70s sensation. That's where Miley Cyrus comes in to save the day with her latest hit "Flowers."
According to the American Heart Association, Cyrus's 118 beats per minute are perfect for reviving someone who has had a heart attack or has stopped breathing.
I tried it. Take a look:
CPR uses chest compressions to mimic how the heart pumps. These compressions help keep blood flowing throughout the body. If performed in the first few minutes of cardiac arrest, CPR can double or triple a person's chance of survival. In traditional CPR, chest compressions and rescue breaths are done at a ratio of 30 compressions to two breaths. The depth of the compressions should be roughly one-third of the victim's chest depth.
In hands-only CPR the compression rate is around 100 to 120 compressions per minute.
Cue the "The More You Know" shooting star and please take this seriously. Get yourself CPR-certified and be in the know when it comes to CPR.
It just might save someone's life.
PICTURES: Look Inside Miley Cyrus' Staggering $14.5 Million Farmhouse Estate
Miley Cyrus has sold her luxurious farmhouse estate outside of Nashville, and she made a whopping profit compared to what she paid just five years ago. Cyrus sold her 5-bedroom, 5-bathroom, 6,689-square-foot luxury farmhouse for $14.5 million in an off-the-books deal, marking one of the most expensive homes sales in the Nashville area in 2022. That price represents more than double, but less than three times what Cyrus paid when she purchased the rural estate for $5.8 million in 2017.
10 Reasons Why Miley Cyrus is a Rock Star
Miley Cyrus has just as much rage, defiance and resistance as a fellow metalhead. She's a goddamn rock star. Deal with it.
More From 600 ESPN El Paso