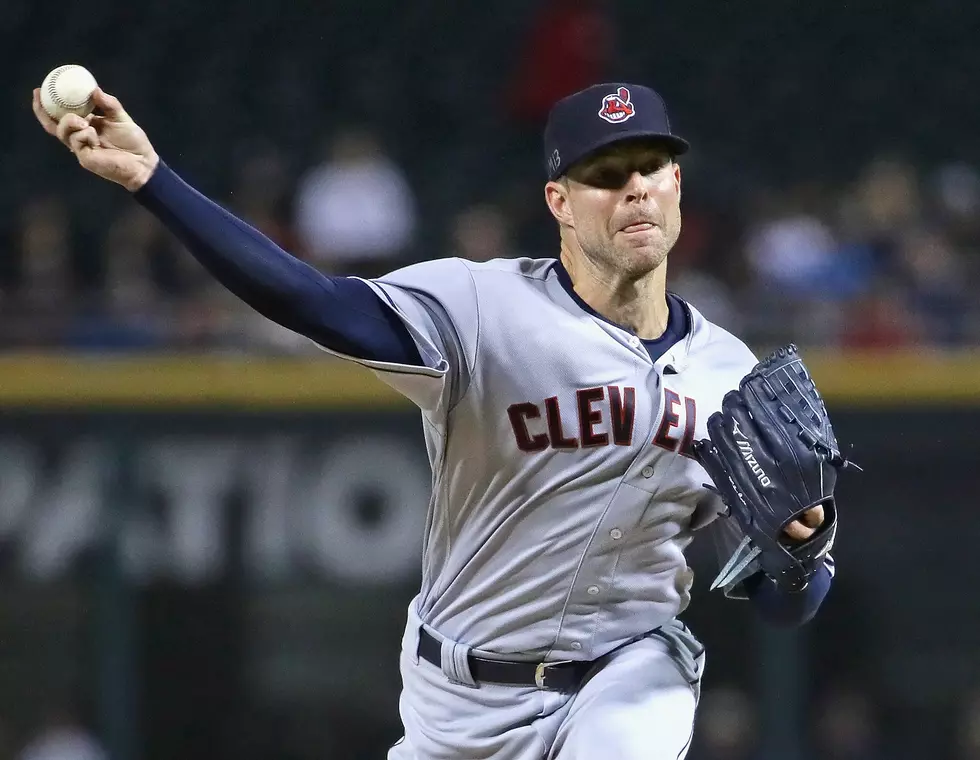 Sources Say Padres Join Dodgers in Pursuit of Corey Kluber Trade
Getty Images
More than eight years after they traded him away as a Minor League prospect, the San Diego Padres are exploring a reunion with Corey Kluber. MLB.com's Jon Morosi is reporting that the Padres are talking to the Cleveland Indians about a possible trade involving their ace. In the story, Morosi said that a combination of Manny Margot, Hunter Renfroe, and Austin Hedges could be part of the deal, along with a high level prospect from the Padres system. The team's two highest prospects, MacKenzie Gore and Fernando Tatis Jr. are not expected to be part of the package. However, San Diego is loaded with Minor League talent, especially outfielders and pitchers which could help Cleveland. The two teams swung a deal in July that sent top catching prospect Fernando Mejia to the Padres and the Triple-A assignment to El Paso.
Kluber was selected by the Padres in the fourth round of the 2007 Amateur Draft, but San Diego shipped him to the Indians in 2010 as part of a three team trade that also involved the Cardinals. At that time, Kluber had just finished his season with the San Antonio Missions, and he led the Texas League in strikeouts. The Padres received Ryan Ludwick in that deal, while Jake Westbrook went to the Cardinals. I am sure San Diego would love the opportunity to get back one of the game's top starting pitchers.
The Dodgers are also in the hunt for Kluber, and both NL West teams have great young pieces that they could send to Cleveland. Los Angeles is obviously trying to make their already great starting pitching even better, while the Padres hope to finally add a true #1 starter they have lacked since Jake Peavy nearly a decade ago. The Padres also added Ian Kinsler in free agency.
More From 600 ESPN El Paso