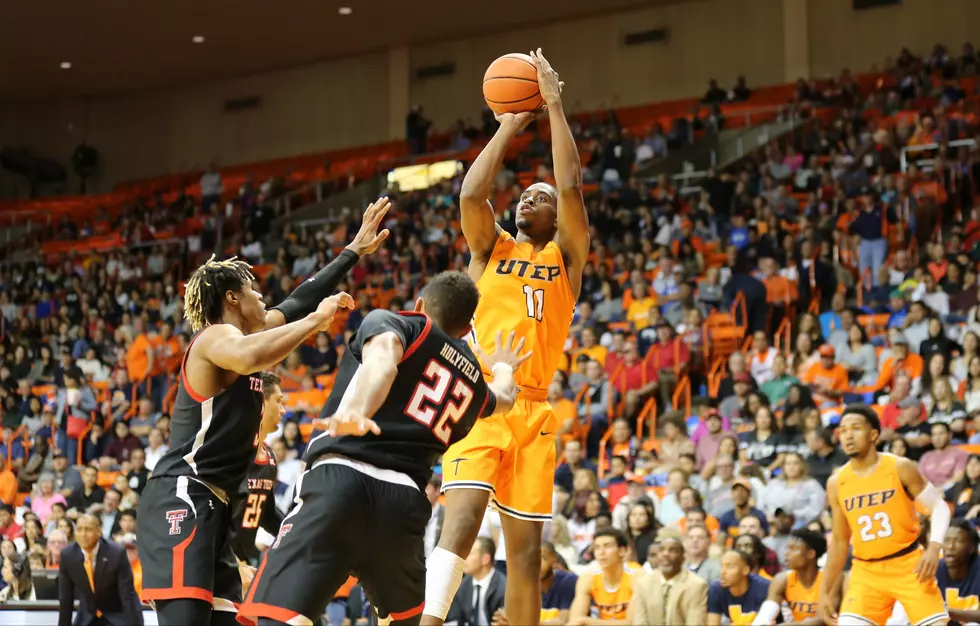 Source: C-USA Discussing New Regional Basketball Schedule
Photo Credit: Michael Reese, UTEP Athletics
Earlier today, CBS Sports college basketball insider Jon Rothstein tweeted a new scheduling development involving C-USA's upcoming season.
A source close to the situation confirmed to 600 ESPN El Paso that C-USA is in fact working to ensure that their teams would play five schools in close proximity to their location twice each during the 2020-21 season. In the case of UTEP, the Miners would play Rice, UTSA, North Texas, Southern Miss, and Louisiana Tech both home and away. The remaining eight games against UAB, Charlotte, Middle Tennessee, Western Kentucky, Marshall, Old Dominion, Florida International, and Florida Atlantic would consist of four at home and four on the road.
Last season, UTEP also played 18 games, but the final four of them were part of the Bonus Play experiment that C-USA adopted. The hope was to improve the strength of schedule (SOS) for the top four teams in the standings, but it did not help the conference send multiple schools to the NCAA Tournament. Some C-USA coaches also did not like the Bonus Play structure over the final few weeks of the season.
Although the C-USA women's basketball schedule has been different from the men, they are looking into adopting this same proposal for next season. C-USA attempted the pod system for women's basketball three years ago but they shifted to a geographical/best SOS matchup for their teams. Now, they are also looking to cut down on travel costs like the men.
It is no secret that C-USA has some of the toughest travel in any conference since the league is spread out all over the country. UTEP has had to travel on road trips to Miami and Boca Raton, Florida, Charlotte, North Carolina and Norfolk, Virgina, Bowling Green, Kentucky and Murfreesboro, Tennessee, and Birmingham, Alabama, and Huntington, West Virginia. With the new scheduling options, the Miners will cut their cross-country travel in half, and focus more on C-USA opponents from in-state, along with Louisiana and Mississippi. La Tech and Southern Miss is a five-day road trip that UTEP has consistently made over the years.
More From 600 ESPN El Paso