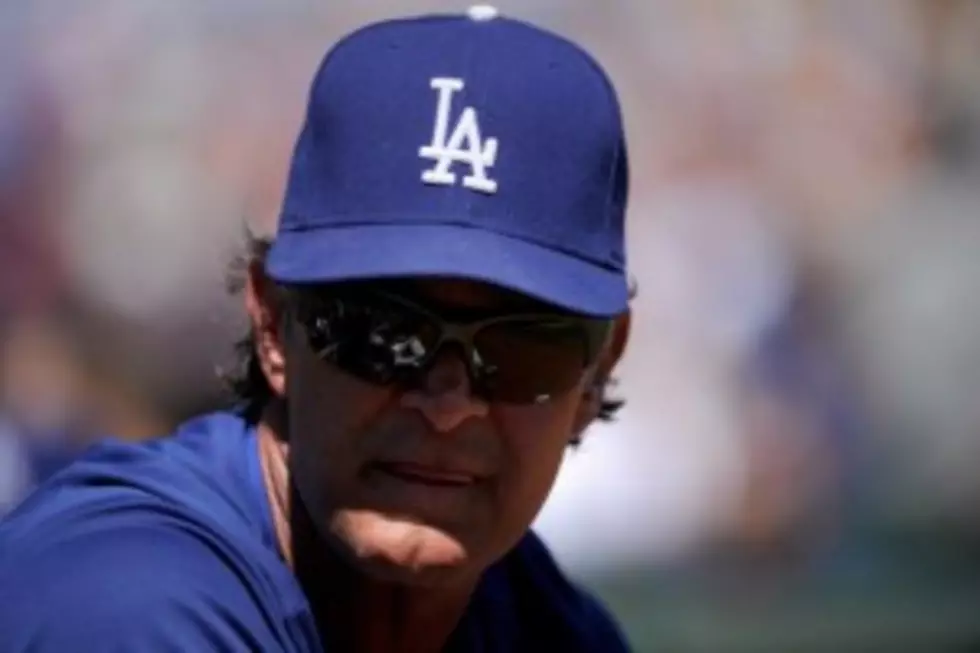 Some Things El Pasoans Can Look Forward To During This Year's Dodgers' Baseball Season
Thanks to such minor factors like the on field roster and the off field ownership transitional situation, little to no faith has been bestowed on this year's edition of the Dodgers, no matter how positive the spring proclamations of "Donnie Baseball" (Manager Don Mattingly).
No one at CBS Sports thinks the Dodgers will win the National League Pennant; though 2 of their prognosticators are among the optimistic in the nation for thinking they'll win the N.L. West.
The Washington Post foresees no glory in the Dodgers 2012 season, but they do give the nod to Clayton Kershaw for the N.L. Cy Young award.
Baseball America predicts a poor 4th place N.L. West showing.
Even New Jersey Institute of Technology mathematician Bruce Bukiet who according to NJIT's promotional bio, "focuses his research efforts on the mathematical modeling of physical phenomena," isn't proclaiming the Dodgers "Best in the West." Let's hope he's less accurate that his record reflects.
This lack of favor goes on, and on, so I'm not. Instead I want to remind us all – accepting failure and futility this soon I should be talking about the Chicago Cubs – that part of the beauty of Baseball is the nature of the game itself. Each day is a new day of hope and promise, an opportunity for glory, a chance to take some time out of life and enjoying a leisurely game of simple pleasures in the form of the Nation's pastime (it STILL owns the title, so take that Football!)
There is no better summer vacation than one planned around a trip to the entertainment capital of America that includes one, maybe two, better yet three, four if you're really lucky, adventures that end up at 1000 Elysian Park Ave, Los Angeles. Here are 3 series that provide an opportunity for fine fan memories.
Next Tuesday April 10. Ok, it's highly unlikely you're going to be able to afford a last minute airfare, but getting the special Dodgers fans version of the "blue flu," could provide enough time to make a quick road trip for the home opener. Life begins anew on opening day, and if you've never been to one, you have an unchecked item on your bucket list. If you fear your boss would see through your sick-day rouse, at least you can be sure you'll be able to listen to the game on 600 ESPN.
May 18, 19, and 20, when the Dodgers play the World Champion St. Louis Cardinals. I seriously doubt the Cardinals will look like World Champs with Albert Pujols now popping balls out of the Big-A just down the road. Still, just saying we beat the Champs would be a season highlight. I would have included the 4-game series in LA set for late September but few things are as depressing as being there to watch your team get officially eliminated and that part of the calendar could provide some miserable timing.
June 15, 16, and 17, when the Chicago White Sox arrive for an Interleague series. It's a rematch of the 1959 World Series opponents and this year's equally-as-poorly-projected Chicago American League entry could accommodate Dodgers fans by delivering the same results as the '59 matchup…Dodgers win series over Sox.
As a bonus consideration here's a fourth trip that involves the more grown up vacation pursuits of a side trip to California wine country. Relive the spirit of the 1988 World Series match up June 19 through 21 when the Dodgers wear the road grays while in Oakland to take on the Athletics. Sadly, that victory was the last World Championship crown placed on the head of our beloved Dodgers. Oh to dream that THIS series begins a historic run that would make all those naysayer predictors so dramatically wrong. And that my friend IS the beauty of opening day…the world begins anew!
More From 600 ESPN El Paso