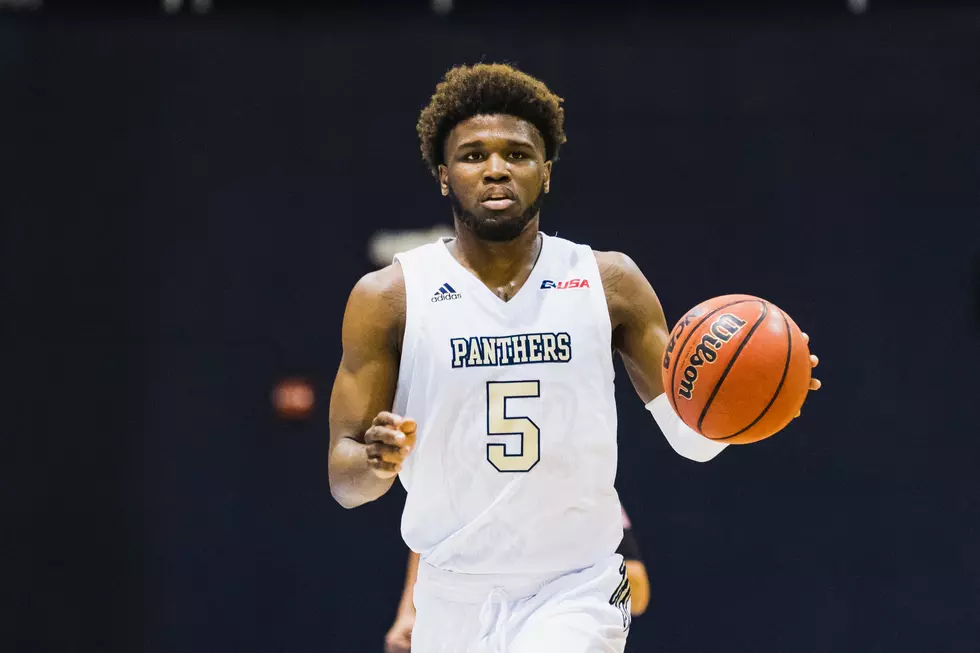 Scouting Report: FIU Men's Basketball
FIU Athletics.
The 2020-21 college basketball season has not been what the FIU men's program expected. After going through their non-conference season with a 7-2 record, the Panthers have struggled badly in C-USA play. FIU has won just twice in 12 league games, but they hope to gain at least a split in El Paso this weekend when they take on the UTEP Miners.
Head coach Jeremy Ballard had a terrific first season in Miami with the Panthers. For the 2018-19 campaign, he went 20-14, including a 10-8 mark in C-USA play. That team went to the CIT and advanced to the second round of that postseason tournament. However, things have not been as easy for Ballard since his first season with the Panthers. Injuries and absences have had an impact on his club, since three of his main contributors have missed time in league games.
Leading the way for FIU is 6'3 junior guard Antonio Daye Jr (18.0 ppg, 4.3 rpg, and 4.8 apg). He is a scoring machine who averaged 22.5 points over his last two contests against UTSA. He is also tenth in the country and first in C-USA with 44 steals this season. 6'4 redshirt senior forward Radshad Davis (13.3 ppg/6.1 rpg) injured his knee on January 15th against FAU and he has not played since then. However, Davis made the trip to El Paso and he will be a game-time decision. 6'5 senior guard Eric Lovett (10.8 ppg) is another scoring threat, along with 5'8 redshirt junior Tevin Brewer (9.3 ppg/4 apg) and 6'9 senior forward Dimon Carrington (7.0 ppg/6.4 rpg). Carrington is also 16th in the country and first in C-USA with 2.58 blocks per game. Their top bench scoring threat is Javaunte Hawkins (6 ppg), a 5'11 sophomore guard.
Offensively, FIU loves to shoot 3s. They lead the nation with 661 attempted three- pointers and 224 threes made this season. They are sixth in the nation with 10.7 threes made per game. They also love to set ball screens and will do it all game long. That is not music to the ears of UTEP head coach Rodney Terry, since his team has struggled defending both the 3-point shot and ball screens all season long.
Defensively, FIU loves to press. Ballard coached at VCU under Shaka Smart and current Commodores head coach Mike Rhoades. Expect to see plenty of full-court press and a version of Coach Nolan Richardson's legendary "40-minutes of hell". The Panthers rank 18th in the country and first in C-USA in turnovers forced per game. Since they like to smother the ball defensively, FIU will rotate 10-11 players each game. They will also mostly play man-to-man with the occasional zone.
Records are deceiving, and FIU's 2-10 conference mark is more of a product of the key players that have been absent during the season than their lack of execution. If Davis returns to the lineup, they would be at full strength for this weekend's series with UTEP. If that happens, the Miners will have their work cut out for them as they attempt their first sweep of conference play.
More From 600 ESPN El Paso