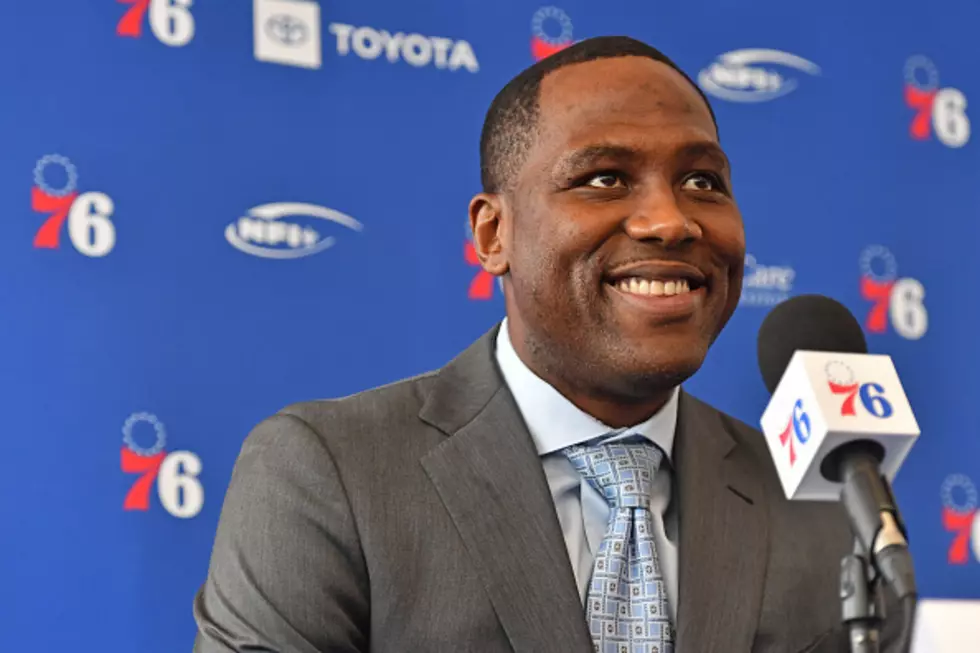 Report: Knicks Targeting Sixers GM Elton Brand
NBAE/Getty Images
The Sixers have had three different general managers since the start of the 2013 season, four if you count head coach Brett Brown brief stint in the role, and could possibly be looking for another GM in the near future.
According to a league source, Elton Brand has been targeted by Rose as a candidate for Knicks GM. Brand, 41, is currently the Sixers GM and is under contract next season, complicating any designs of bringing him to New York. The source said Rose wanted to see if Brand was dismissed after the playoffs.
The report mentions new team president Leon Rose, who has local ties, targeting Brand who is under contract with the 76ers through next season.  Rose has worked with Brand and the Sixers closely, serving as Joel Embiid's agent.
The article is reporting that Rose is waiting to see if Brand gets fired after the playoffs.
Conversely, Keith Pompey of the Philadelphia Inquire tweets that the Sixers are happy with Brand's performance as GM and have no plans to let him go.
The source points to Brand's strong relationships with players, agents and other executives.
Brand has made several major deals since taking over as the Sixers GM, most notably, dealing for Jimmy Butler, Tobias Harris, then dealing Butler for Josh Richardson and signing Al Horford this offseason.
READ MORE: How Much Food Do You Need to Shelter in Place?
Enter your number to get our free mobile app
More From 600 ESPN El Paso