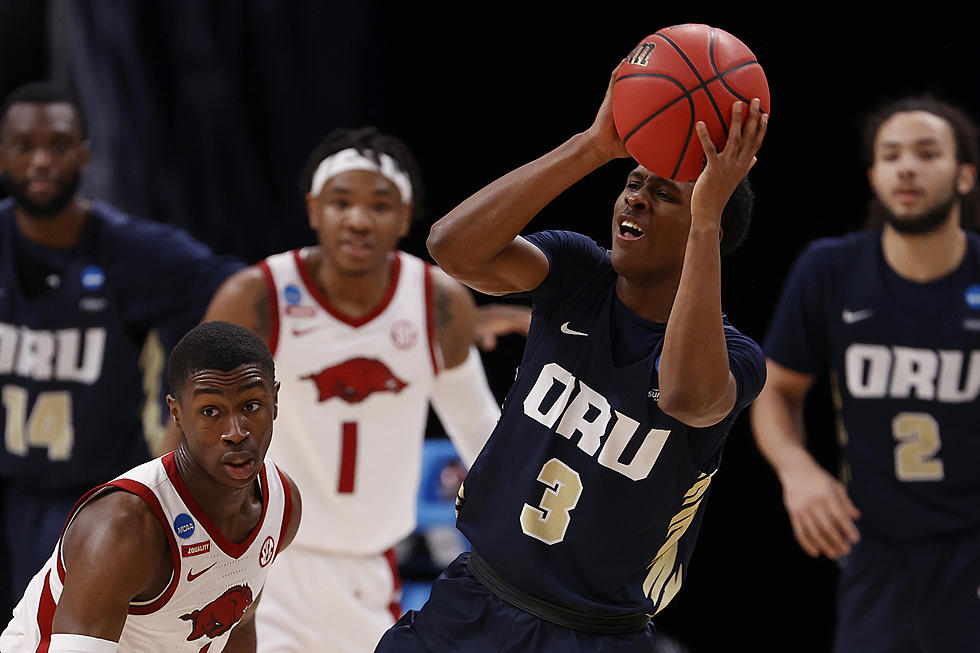 Post-Lottery NBA Mock Draft for Sixers
Getty Images
The NBA held its annual draft lottery Tuesday, and NBA Draft analysts released their latest mocks this week.
Philadelphia was not in this years lottery and was already set to draft 28th overall after finishing with the league's third-best regular season record, winning 49 games during the 72 game regular season.
ESPN Draft analyst Jonathan Giovony made Philadelphia pick with the Sixers landing Oral Roberts point guard Max Abmas.
Abmas would represent another step in adding more scoring options to the 76ers' rotation. He ranked as the most efficient half-court scorer in college basketball, largely thanks to his ability to make difficult shots from beyond the arc operating out of pick-and-roll. His range, savvy and speed should also allow him to see time playing off the ball.
The sophomore guard averaged 24.6 points per game, hitting .433 from 3-point range this season for the Golden Eagles. He is a pick-and-roll player, who can shoot from beyond the arc and is also a very good half-court player, ranking as the most efficient player in the half-court this season.
Abmas really excelled in the NCAA Tournament, scoring 29 points in round one, 26 points in another upset win over Florida and 25 points in Oral Roberts loss in the Sweet 16. With 25 points or more in three NCAA games, he became the first player since Steph Curry to accomplish that feat.
The knock on Abmas would be his 5-11 frame, but there is no doubt he is a scoring machine and could help the Sixers shot creation issues.
The Funniest Yelp Reviews of an Atlantic City Strip Club
Please note: We cleaned up a lot of these comments to make them readable by fine readers such as yourself.
More From 600 ESPN El Paso