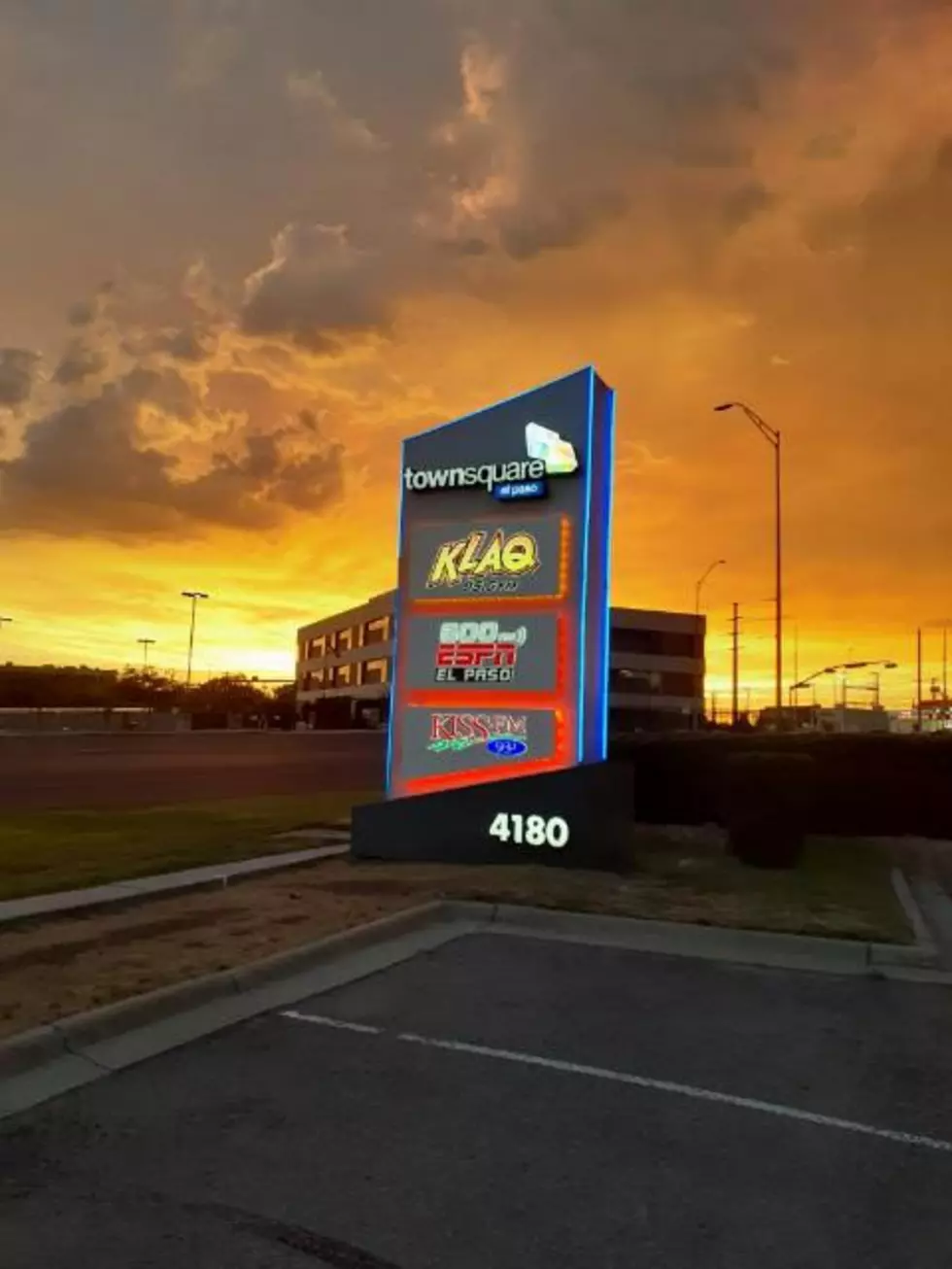 Remembering Some KLAQ Radio Greats In Honor Of National Radio Day
Photo, GG
Today is officially National Radio Day so I thought it would be cool to walk down memory lane with a KLAQ DJ roll call.
KLAQ officially went on the air almost 50 years ago and continues to bring you El Paso's best rock to this day. Radio can be a turbulent career choice and most DJ's move around a lot.
Over the years, I have been involved with several stations via friends and family including area stations in El Paso and Las Cruces as well as a couple of others in Texas and was at one point handling shows in multiple Townsquare Media markets all over the country.
As far as actual employment at a radio station, beyond some college radio work at UTEP and EPCC, I have been incredibly lucky to have spent my entire professional career right here at KLAQ. That's almost unheard of in radio. And I didn't pull it off by myself.
Over the years, I've worked with some talented and colorful characters. Some of whose names still ring a bell with Q listeners to this day. I cut my radio teeth under greats like Pepe Lopez, Erin Michaels, Dennis McNew and "Magic" Mike Ramsey, Magic and Erin, sadly, are now "on the air" only in the memories of their fans.
In my earliest days of gainful employment, I worked and learned from super talented jocks like Will Douglas, Courtney Nelson, Johnnie Walker, Donovan Wood, "Big" Al Jones and Buzz Adams. Courtney and Al have also "signed off".
In more recent times, I've shared the air with local legends like Victor Cruz, Rick "Mardi Gras" Madrigal and Scott "Relampago Blanco" Ronson. Victor moved on to KOFX while Scott and Mardi Gras are now rockin' the heavens with Magic, Erin, Al and Courtney.
There are many more ... too many to mention really ... and I have incredible stories to share about each and every one of them. Perhaps that will become a "series" of articles for me to post here. Hey...that's a good idea actually ... let me work on that.
Nowadays, Buzz and I are the veterans around here while Veronica Gonzalez and Daniel Paulus do more than their fair share to keep the brand alive and the southwest rockin'.
Friends and family one and all and I love, or loved, every one of them. Much love to you as well, thank you for keeping The Q alive as well as the memories of those who have come and gone over the years.
It's been a helluva ride so far and I will absolutely tell you more about those days in the future. Just keep checkin' back here.
To be continued ...
."}">
WOW: A Trip Down Buzz Adams Morning Show CD Memories
More From 600 ESPN El Paso