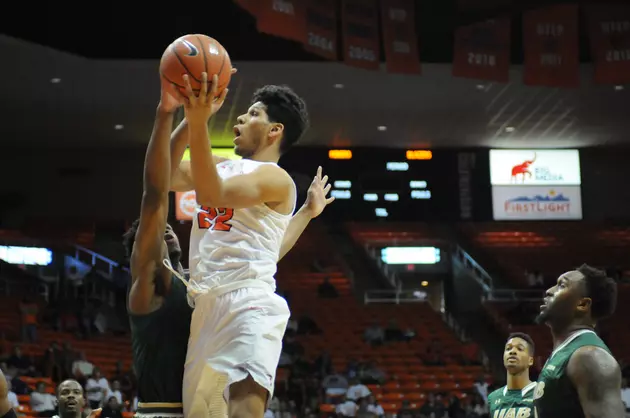 Paul Thomas and Sparkle Taylor Named CUSA Players of Week
Steve Kaplowitz.
Conference USA handed out their Player of the Week awards to a pair of Miners today. Paul Thomas and Sparkle Taylor both received the honors from the league, and it marks the first time that either player has ever been named Player of the Week.
Thomas, a sophomore from Humble, Texas posted back-to-back double doubles for the Miners on the road against North Texas and Rice last week. He averaged 20 points and 12.5 rebounds for UTEP in both wins and has been the team's most improved player this season. The Miners are currently tied for third place in C-USA and will play on the road against Florida Atlantic Thursday and FIU on Saturday.
Taylor, a senior guard from Flynt, Michigan registered back to back 34-point games for the Miners against North Texas and Rice. For the season, she is averaging 17.7 points and 6.1 rebounds per game.
"Sparkle is a great young lady whom I've enjoyed coaching these four years," UTEP head coach Keitha Adams said in the team release. "I'm happy for her to receive this honor."
The Miners will host Florida Atlantic Thursday in the annual "Play 4 Kay" game at 7:05 p.m. on Thursday and all fans who wear pink will get in free. UTEP will wrap up their home schedule Saturday at 2 p.m. with "Senior Day" against FIU.
This Wednesday, Taylor will be making her second appearance of the season as a guest on the Keitha Adams Radio Show from Rulis' International Kitchen. The 6 p.m. broadcast from 4176 North Mesa will be the final show of the season and Miners fans are invited to join Coach Adams at Rulis'.
More From 600 ESPN El Paso