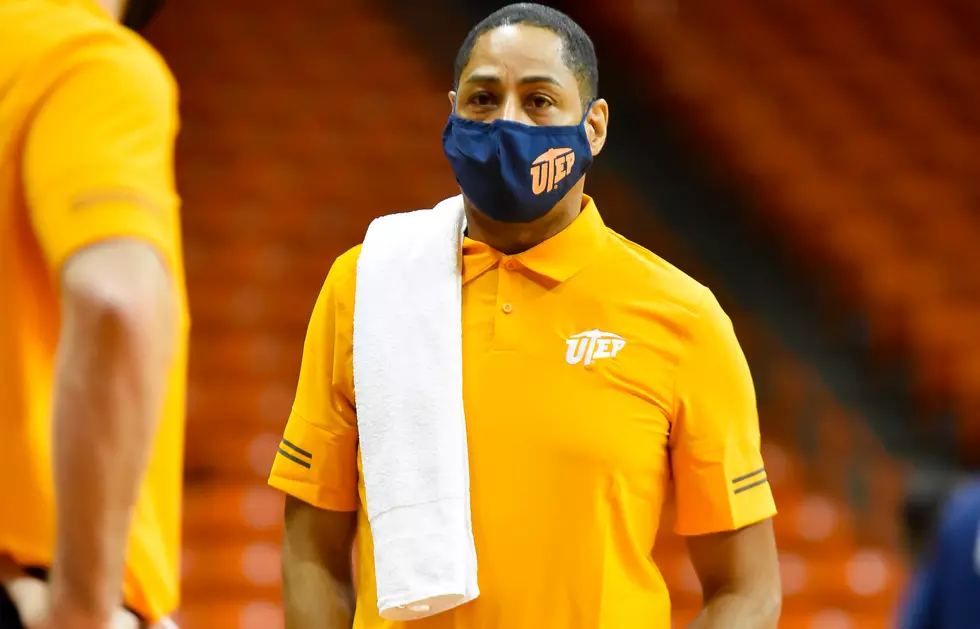 North Texas 63 – UTEP 33: Mean Green Demolish Miners in First Game
Ruben Ramirez
In what quickly turned into an awful blowout, North Texas demolished UTEP 63-33 in the first game of their two-game series on Friday.
UTEP had one of their worst shooting efforts in recent years, hitting just 22% (11-for-51) of their shots in Denton. They made only 2-of-25 3-point attempts (8%). Meanwhile, they allowed North Texas to shoot 50% (24-of-48) from the floor and 44% from 3-point range. James Reese scored 16 points and totaled five boards to lead all scorers in this game.
"Give those guys a lot of credit," Rodney Terry said. "They defended really well. We didn't get off to the start shooting the ball and we let it affect us on the defensive side. We just didn't have it for whatever reason. We've got less than 24 hours to come back and do it again."
It resembled their blowout loss in 2018 versus Old Dominion, 82-33. The lowest point total UTEP has scored all-time came in a loss to Wyoming in 1979 (28-27).
The first half for the Miners was pretty disastrous, having only scored 15 first half points.
Despite starting 0-for-5 from the floor, UTEP forced seven turnovers through the first seven minutes. Then, the Mean Green woke up and never looked back for this game.
North Texas proceeded to go on a 13-2 run over the next six minutes and held UTEP from coming back in the opening half. The Miners were absolutely ice cold trying to get any shots up, going 5-for-26 from the floor and 2-of-12 from 3-point range. They were dominated 22-8 on the boards. Even though they forced 11 first half turnovers, UTEP was only able to get eight points off Mean Green mishaps.
It might have been the worst first half performance by any UTEP team in recent memories.
But the second half wasn't much better and might've been worse. The Miners bested their 15 point performance in the second half by scoring 18 points. They shot an abysmal 24% (6-for-25) in the second half and saw the Mean Green lead by as much as 36 (63-27).
Up next: UTEP (6-5, 2-3 Conference USA) will face North Texas (6-5, 2-1) once again on Saturday afternoon, tipping off at 2:30.
More From 600 ESPN El Paso