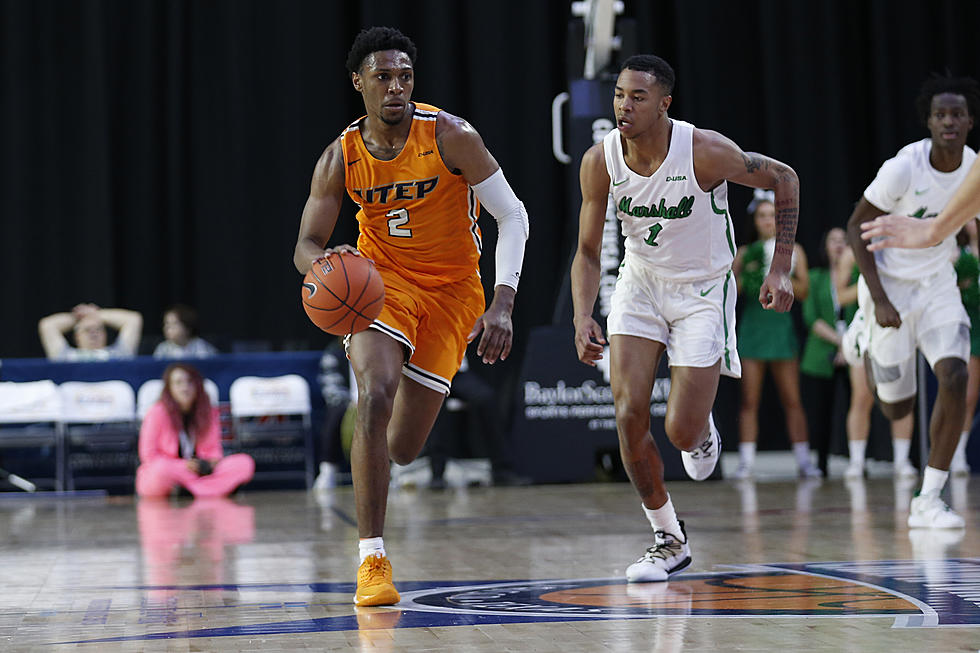 Marshall Ends UTEP's Season in C-USA Tournament Opener, 86-78
Roger Steinman Photos/Conference USA
Call it a roller coaster. Call it a disappointment. Call it a wild one.
Whatever you want to call it, the 2019-20 UTEP men's basketball season is over.
Marshall took control of a first half lead and never looked back, outlasting the Miners 86-78, despite a spirited comeback by UTEP in the final minutes. UTEP finishes its season 17-15, 8-11 C-USA.
The Miners raced off to a 10-3 lead in the first half, propelled by Bryson Williams and Jordan Lathon. Marshall then came back and out-scored the Miners 40-22 to close out the half. UTEP shot an abysmal 9-of-32 from the floor (28 percent) in the opening half and allowed 26 points in the paint. Marshall's Taevion Kinsey scored 21 of his 26 points in the first half.
In the second half, Marshall built upon their lead and led by as much as 15 (48-34). The Thundering Herd controlled the majority of the second half until the Miners went on a scrappy 7-0 run, sparked by a couple buckets from Boum and a 3-pointer by Williams.
A potential four-point play could have put the Miners within two (77-74), but Daryl Edwards missed a free throw, Tydus Verhoeven fouled and Marshall ended the game at the charity stripe, 86-78.
The Miners have now missed the NCAA Tournament for 10 straight years.
Lathon was the best all-around player for UTEP, totaling a season-high 22 points, 11 rebounds, six assists, two blocks and a steal. Williams led the team in scoring (25) while Verhoeven finished with his career-high in blocked shots (4). Grad Transfer Edwards and Souley Boum both had rough outings. Edwards had just five points following his four-game stretch of averaging 26.8 ppg, while Boum went 4-of-20 from the floor (13 points) and started the game 0-for-13.
"There's no disappointment this season and we're building. We still have a way to go in terms of what we're doing. I'm excited with what we were able to do this year. We kept playing and battling all year long." - Rodney Terry, UTEP men's basketball head coach
The remainder of the C-USA Tournament will be played without fans, as announced Wednesday by league officials, upon consulting with the NCAA.
The NCAA made an unprecedented decision to hold its men's and women's basketball tournaments without fans because of the ongoing coronavirus crisis.
More From 600 ESPN El Paso