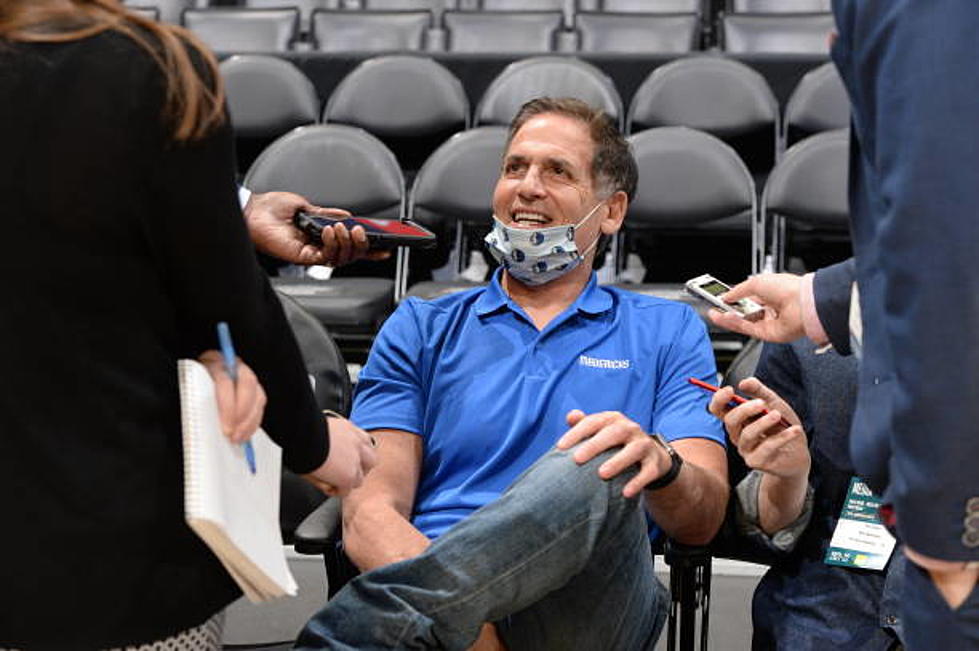 Mark Cuban Buys a Texas Town – Would You Buy San Angelo?
NBAE via Getty Images
You can buy a business. You can buy property. You can buy a house. What you may or may not know is you can buy a whole town in the state of Texas.
Dallas Mavericks owner and 'Shark Tank' TV star Mark Cuban recently bought the entire Texas town of Mustang. According to the Dallas Morning News:
All 77 acres of the tiny roadside hamlet sold last month to a company controlled by Cuban, county deed records show.

Located about 55 miles south of Dallas, Mustang was for years home to only a strip club and a trailer park. A nasty killing in the nightclub back in 2008 made headlines around the state.

More recently it's just been a blink-and-you-miss-it spot on the Interstate.

The latest census records say Mustang has a population of 23 people.

Founded in the early 1970s, Mustang was the local watering hole when most of Navarro County prohibited liquor sales.

In 2017, the town was offered for sale with a price tag of $4 million. But the property never sold.
In the story, Cuban tells the DMN that he purchased the town because he knew the person who "needed to sell" it. He also told the newspaper he is unsure of what he will do with his new investment.
So there you have it. You can buy a town in Texas. What if our town of San Angelo came up for sale? Would you purchase it? Do you think that would be a wise investment What do you think would be a fair price for San Angelo and what would you do with your investment?
Would You Live In This Texas-Sized Modern Ranch Home?
1355 Wendy Lane, Lucas, Texas 75002
This $1.8 Million Mansion Has The Biggest Backyard In The World
This is a beautiful Mediterranean-style mansion with one truly stellar feature: the backyard.
The backyard is quite large, indeed, as it's a stunning view of Palo Duro Canyon. While the large home is incredible itself for a number of luxurious features, you'll find yourself coming back to how much you love that incredible vista of the canyon.
LOOK: Here is the richest town in each state
Just saying the names of these towns immediately conjures up images of grand mansions, luxury cars, and ritzy restaurants. Read on to see which town in your home state took the title of the richest location and which place had the highest median income in the country. Who knows—your hometown might even be on this list.
More From 600 ESPN El Paso