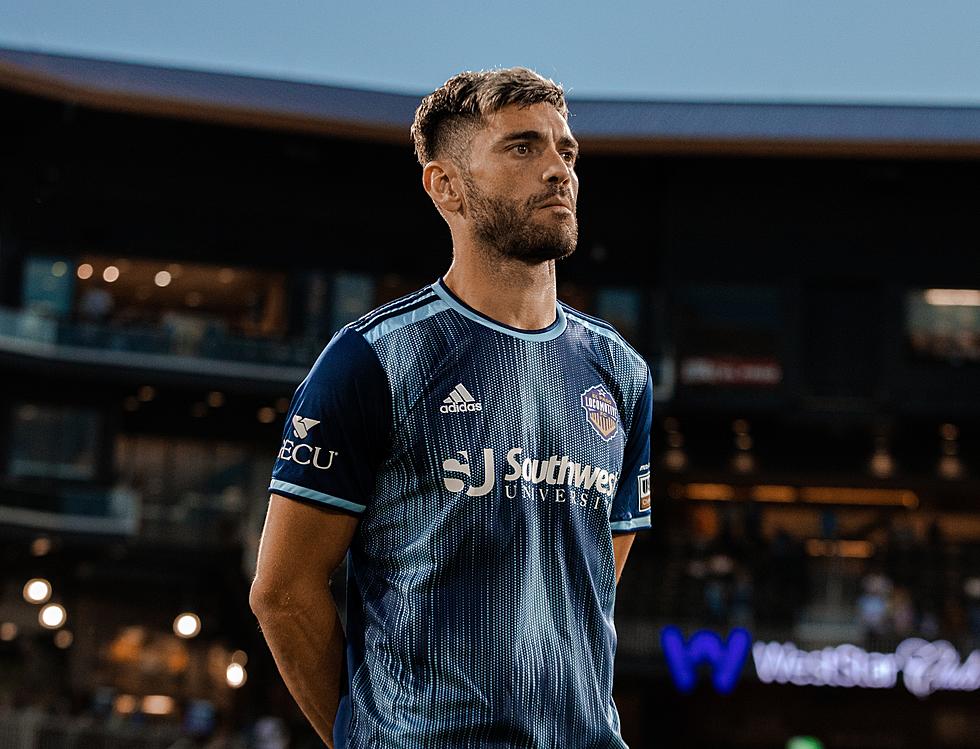 Leandro Carrijo is Not Ready to End His Soccer Career
El Paso Locomotive FC
Leandro Carrijo has always been one of my favorite fútbol (soccer) players to watch in this region. It started years ago when he was a goal scoring machine for FC Juarez. He still holds the franchise's all-time career mark with 73 goals in 102 matches. When he signed with El Paso Locomotive FC in July of 2000, I could not have been happier. Now, soccer fans in the borderland would get to watch the legend continue his pro career at Southwest University Park. Although he spent most of the 2020 season learning a new system under head coach and technical director Mark Lowry, Carrijo started to put it all together in 2021.
Despite spending much of last season as a super sub in the final minutes, the Brazilian still finished tied for fifth on the club with four goals and he added a pair of assists. Not bad for a player in his mid-30s who wants to continue his professional career in 2022.
Carrijo joined us on SportsTalk yesterday and said that he has received offers to play overseas, but he loves El Paso and he would rather stay in the United States with USL Championship. New Locomotive head coach and technical director John Hutchinson will play a different style this season and Carrijo has not yet received an offer to stay with the club. He has also not heard from Lowry, who is about to begin his first season in a similar role with Indy 11.
From a physical standpoint, the striker told us that he feels better than he did five years ago. Carrijo adjusted his training techniques while he has been in El Paso and he has not had as much wear and tear on his body like he did during all his years playing in Brazil, Hong Kong, and Mexico.
Family is also extremely important to the veteran goal scorer, who has a wife, 8-year old daughter and 2 year old son. Carrijo told us that one of the biggest moments in his professional career was when he scored his first goal for the Locomotive late in the 2000 season in front of his family. He always has wanted his son to watch him play professionally and he was overcome with emotion after that big goal for El Paso.
Carrijo taught himself English while playing professionally in Hong Kong between 2009 and 2012. He also speaks Spanish as well as his native language, Portuguese. He is not ready to transition into retirement or coaching, but he does enjoy working with younger soccer talent across the border. 19 years of professional soccer is an incredible career but Leandro Carrijo is not done yet. No matter where he goes next, you know that something magical will happen for him and his club. It always seems to work out that way.
30 famous people you might not know were college athletes
Stacker
dug deep to find 30 celebrities who were previously college athletes. There are musicians, politicians, actors, writers, and reality TV stars. For some, an athletic career was a real, promising possibility that ultimately faded away due to injury or an alternate calling. Others scrapped their way onto a team and simply played for fun and the love of the sport. Read on to find out if your favorite actor, singer, or politician once sported a university jersey.
More From 600 ESPN El Paso