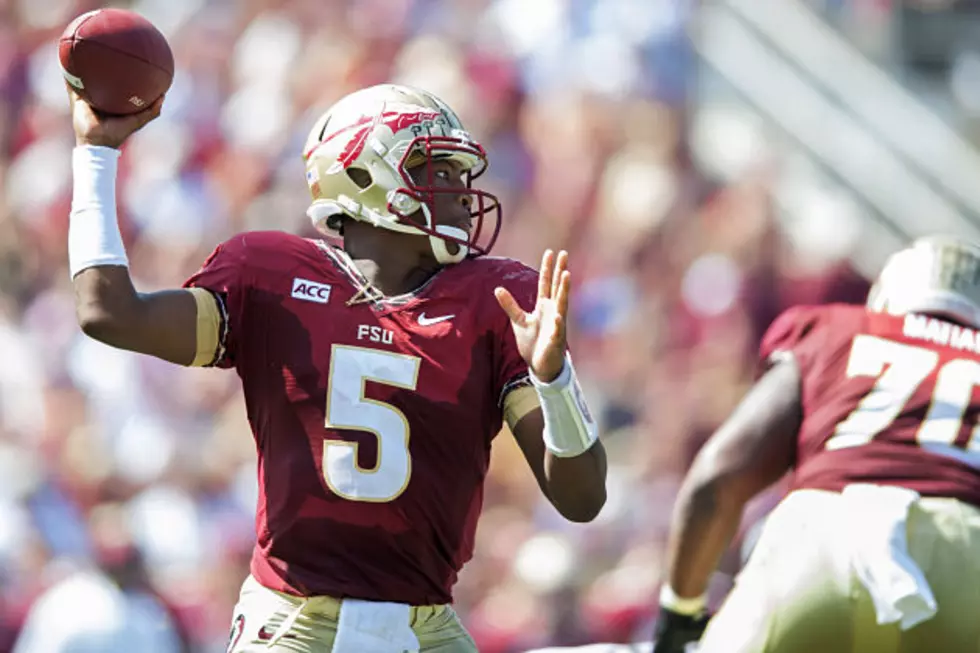 Jameis Winston Will Not Be Charged in Sexual Assault Case
Getty Images
TALLAHASSEE, Fla. (AP) — A prosecutor says Florida State quarterback Jameis Winston will not be charged in a sexual assault case.
State Attorney Willie Meggs made the announcement Thursday. The 19-year-old Heisman Trophy candidate was accused of raping a female student in December last year, but Meggs says there is not enough evidence for anyone to be charged in the case.
The Tallahassee Police Department turned the case over to Meggs on Nov. 12 after several media inquiries. Meggs interviewed the accuser Nov. 21.
The prosecutor says Winston's DNA matched a sample found in the woman's underwear. But Winston's lawyer, Tim Jansen, has said that was expected and doesn't prove guilt.
The top-ranked and undefeated Seminoles are playing Duke on Saturday in the Atlantic Coast Conference championship game. A win would likely put them in the BCS championship game.
More From 600 ESPN El Paso